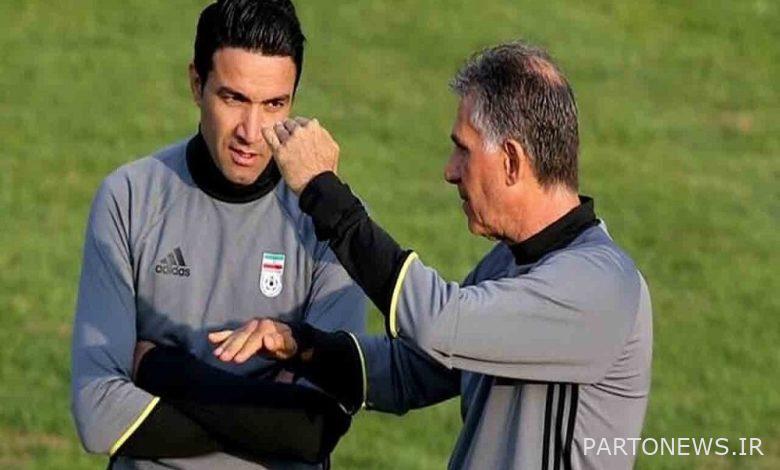 According to the Mehr reporter, Foolad head coach Javad Nekounam said regarding the coaching offer for Esteghlal: "Every coach would like to be the head coach of Esteghlal, Persepolis and the national team, and this may be the biggest goal of the coaches." I have definitely set goals for my future coaching career and I will take steps to achieve these goals based on the plan I have.
Nekounam said: "I thank Sardar Ajurlu for knowing me and talking to me." But the reality is that I prefer to proceed in the way I have drawn for my future. We do not see the need now to break the conditions of independence or the good conditions that steel has. Foolad is a very professional club and I also thank Mr. Garshasbi for creating good conditions and I do not see the need to deviate from the path that I think is right.
He added: "Esteghlal is a great team and I have been a fan of it since I was a child, and I have good wishes for the success of this team, but I remained the head coach of Foolad because I have goals for myself that I will pursue."
The former captain of Esteghlal said about the effect of possible pressure on Esteghlal's good results on his decision: "Neither Esteghlal's good results put pressure on me, nor do they say that I have a glimpse of the national team." My big goal is Asian success with steel. I saw a lot of pressure in football, which is nothing compared to that. Not all coaches in the world are going to get results for the rest of their lives wherever they go. Esteghlal has had good results, but it also has its drawbacks and room for improvement. Every team in the world can grow and develop. I wish success for the national team as well. Maybe my name is mentioned about the national team, but I have not been talked about in this regard.
Commenting on Skocic, the former national team player said in one of his press conferences: "There was a bit of mischief in that interview and I have been in football for many years and I understand these mischiefs and sometimes we have to have a series of conversations." In general, we respect everyone who coaches the national team, and I wish success for my country's national team.
Regarding his goals at Foolad, the head coach of Foolad said: "From the first day I came to Foolad Club, I recruited players according to the facilities of the club." We didn't get any players for almost two years, except for the winter window of last season and last year, when we only had two days and recruited Bohmadan and Limucci. In the winter, we captured Khalatbari, Rezavand and Shiri, who may have been unloved in their previous clubs, and we showed that they are more capable and worthy.
Nekounam added: "This year, our plan is according to the club's wishes. When some teams attract quality players with good cost and planning, we also want to be at the top level of this league and try to fight for the championship and runner-up, and in the Asian League as well." Good luck. That's why we recruited players to help us with our big goals.