bourse
Economical
Exchange leaders negatively index / the value of trades remains on the floor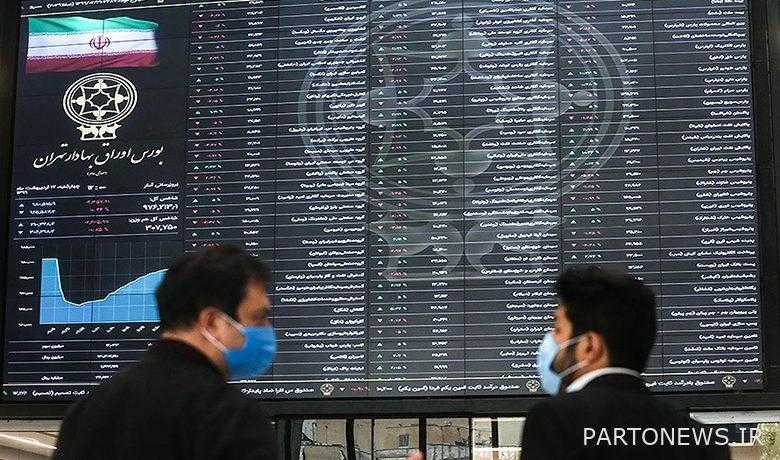 According to Tejarat News, the stock market continued its downward slope following the negative trend of trading yesterday. The total index with 13 thousand and 255 units fell in the channel of one million and 362 thousand units. The homogeneity index also fell 0.9 percent.
The stock market is taking on a neutral and negative trend these days, suffering more than ever from a lack of liquidity. The total value of stock market transactions today was only 2300 billion tomans. However, according to stock market experts, a minimum value of 6 efforts is needed to get out of this situation.
The situation of all groups, especially leaders in the market today was negative. However, the symbols of Foolad, Kachad, Shepdis and Fars recorded the most negative impact on the overall stock market index today.
Basic metals, automobiles, chemicals and financial markets were the top industrial groups in the market today. The highest trading value was recorded for Kamand, Midco and refining and the highest trading volume was recorded for Khodro, Khapars and Khosapa. While the automotive group was expected to grow this week, the group had a large sales queue this week.
The situation was not better in OTC either. The total index with 163 units fell in the channel of 18 thousand 431 units. The symbols of Aria, Zagros, Hormoz and Ghosino had the most negative impact on the OTC market.
Some experts believe that the news of the conclusion of the negotiations and, of course, the fall in the price of the dollar is effective in reducing the excitement of the stock market. Some also hope that the stock market situation will improve next week, as a result of the general budget, as well as more credible news from the negotiations.
Read the latest stock market news on the Trade News page.