Balls and nets
Sport
Explain the details of the payment of the tractor debt and the reason for the absence of Zenozi's representative in the transfer meeting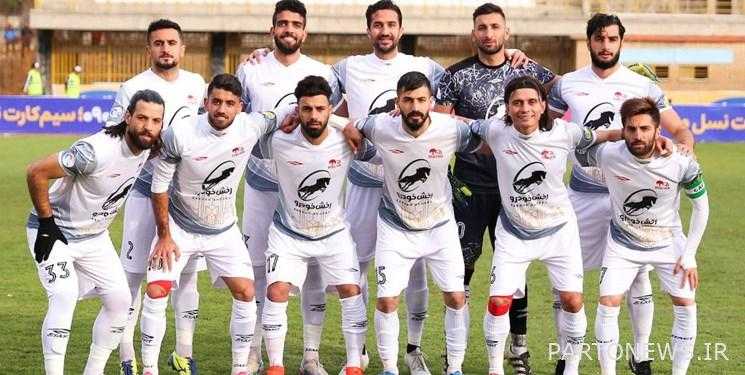 Al-Hawirdi Dehghani, in an interview with a sports reporter of Fars News Agency, said about the transfer of tractor and machine-building clubs to Varzeqan Copper Company: "Today, a meeting was held with the presence of East Azerbaijan representatives with the Minister of Industry and CEO of Iran Copper Company to discuss the National Copper Company Check with Varzeqan Copper Company. Another issue in the meeting was the transfer of the two clubs. Another issue raised in this meeting was the transfer of the club to the Varzeqan Copper Company, according to the announcement of the readiness of Morteza Zenozi for the transfer of the tractor.
He continued: The National Copper Company generates about 2,500 billion tomans of revenue annually, and part of this revenue should be spent in the form of cultural, social and sports responsibilities. It is supposed to cost two clubs from the same place.
The representative of the people of Varzeqan explained about the conditions of the owner of the tractor club and whether Zenozi is going to receive a sum for this transfer: Zenozi did not have such a condition, but in some issues, expertise must be done, which will be done soon.
Regarding the debts of Traktor and the fact that the transfer window of the club is closed due to debts to foreign and domestic players and coaches, Dehghani said: "Part of these debts are to be paid by Zenozi and the other part by the copper company, and there is a problem in this regard." does not have. With the measures taken, the tractor transfer window will open and it will not be a problem.
Regarding when the transfer process will be finalized, he replied: "All the stages will be completed soon and the Varzeqan Copper Company will take over the club."
The representative of the Islamic Consultative Assembly explained the reason for the absence of the representative of the owner of the tractor club in today's meeting: I said that part of the meeting was about handing over the tractor and machine building and there was no need for Zenozi and his representative to be present. Abedin Khoram, the governor of East Azerbaijan, also attended the meeting as chairman of the province's Physical Education and Sports Council and is aware of the transfer issues. He has taken the executive responsibility of transferring the two clubs to Varzeqan Copper Company.
End of message /
Suggest this for the front page
.