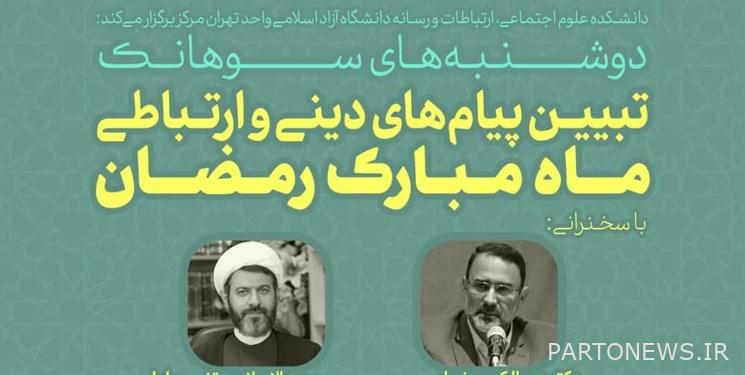 According to Fars News Agency, this program will be held at 13:30 on Monday, March 26, with the participation of Hojjatoleslam and Muslims, Morteza Jalili, head of the Representation of the Supreme Leader in the Islamic Azad University of Tehran, and Dr. Abdolkarim Khayami, faculty member of Imam Sadegh (AS) University. Danan begins.
Those interested in attending this specialized meeting can refer to daanaan.daan.ir.
It is worth mentioning that the login ID for 2608813 is the password for 1400.
In the specialized meetings of Sohanak Mondays, which are organized by the Faculty of Social Sciences and Communications of the Islamic Azad University, Central Tehran Branch and attended by journalists, students, professors and researchers, an important topic of the day is reviewed and solutions are presented every week.
End of message /
Suggest this for the front page