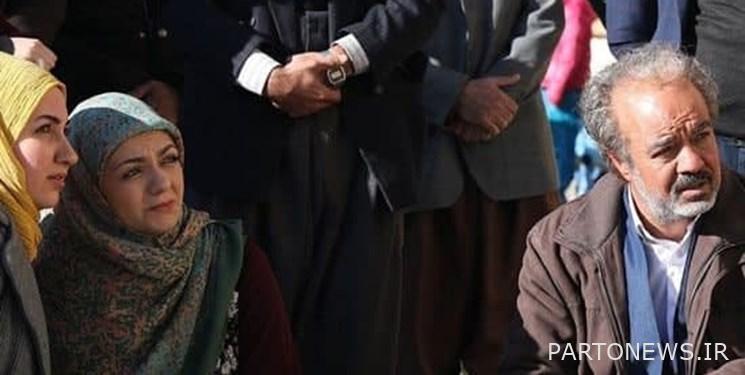 According to Fars News Agency, the comedy and social series "Nun Kh" directed by Saeed Agakhani, written by Amir Vafaei and produced by Mehdi Faraji, which has gone through three seasons, announced its producer in Nowruz and Ramadan 1402 with the season The fourth goes on the antenna of the One Sima network.
Mehdi Faraji, the producer of the series "Nun Kh", said about the situation and time of the fourth season of this series: The writing of the plan and pre-production of the fourth season of "Nun Kh" has begun and will be ready for Nowruz and the month of Ramadan 1402.
The first season of the series "Nun Kh" was broadcast from April 1st to the 15th of Farvardin 1398 in 15 episodes of the One Sima channel, which was accompanied by the audience of this network for many years with the series "Paytakht" on Nowruz. The second season of the series was aired in 17 episodes from April 12 to May 26, 2016, due to public luck, and the last season of this series, Nowruz 1400, was broadcast from April 20 to April 6 on the One Sima network.
Ali Tolouei, the former head of the Radio and Television Research Center, said last year in a press conference on the evaluation and evaluation of Nowruz 1400 series, series and programs, noting that the third season of "Nun Kh" was the most watched Nowruz 1400 series. In the network, it accounted for 82.1%, which was a new threshold for Nowruz serials, because we had never reached such a figure in Nowruz serials.
Saeed Agakhani, Ali Sadeghi, Shaghayegh Dehghan, Sirus Meymant, Seyed Ali Salehi, Pasha Jamali, Yadollah Shadmani, Neda Ghasemi, Nasrin Moradi, Hedieh Bazvand, Sheida Yousefi, Sehba Sharafati, Hoda Stavari, Athena Mahyari, Kazem Nourbakhos, Mashal Sepehri, Yousef Karami, Reza Rashidi, Seyed Hossein Mousavi, Sirus Hosseinifar, Ali Akhavan, Afshin Maleki, Hamid Lolaei, Ali Al-Hassani, Hooman Haji Abdollahi, Naimeh Nezamdoost, Majid Yaser, Shilan Madani, Narin Ayoubi, Shaghayegh Fattahi, Morteza Rostami Are in the last three seasons in the series "Nun Kh".
According to Faraji, the producer of "Noon Kh", this series will be broadcast on Nowruz and Ramadan 1402, and considering that Ramadan starts from the beginning of Nowruz 1402, the series will have 30 to 35 episodes, unlike the last three seasons. It remains to be seen what changes the new plot and idea of ​​the series in the fourth season will bring to the location and the actors.
End of message /
Suggest this for the front page