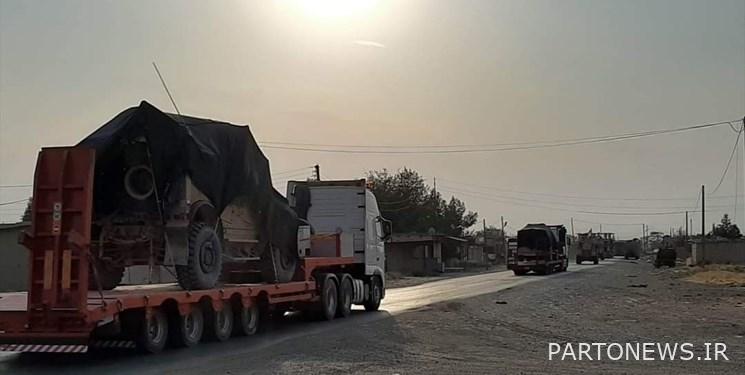 A US coalition logistics convoy was targeted by a roadside bomb in Baghdad province today (Thursday), according to Fars News Agency's International Group.
According to Iraqi sources, the explosion took place in the "Al-Tarmiyah" area and did not cause any casualties. No group has claimed responsibility for the blast.
According to Iraqi media reports, attacks on US logistics convoys have intensified since the beginning of the new year, with Iraqi bases in Syria and Iraq being targeted daily by drones and rockets.
Following the Iraqi parliament's decision to withdraw foreign troops from the country and Baghdad's delay in doing so, US coalition logistics convoys are targeted by roadside bombs several times a week, sometimes several times a day.
Caravans carrying logistics equipment for US troops stationed in Iraq have been repeatedly targeted by roadside bombs in recent months; As a result, the US military has outsourced equipment to Iraqi private companies.
Iraqi groups insist that the Iraqi government must expel foreign troops from Iraq, following a resolution passed by the Iraqi parliament.
In January 1998, the Iraqi parliament approved a plan to expel foreign troops from the country following the terrorist attack on the United States in the assassination of General Haj Qassem Soleimani, commander of the Quds Force of the Islamic Revolutionary Guard Corps, and Abu Mahdi al-Mohandes, deputy head of the martyr. .
End of message /
Suggest this for the front page
.