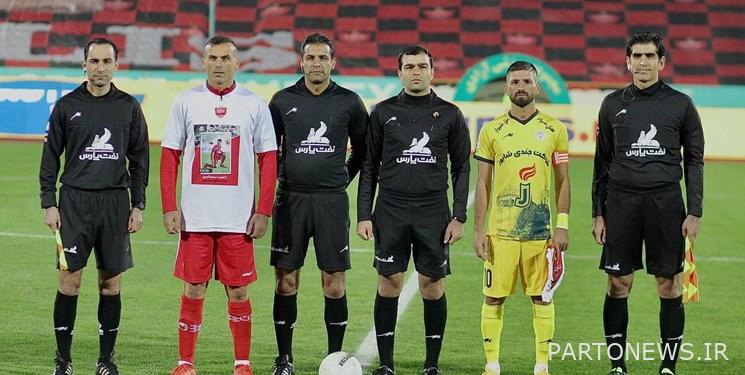 Haidar Soleimani in an interview with Fars News Agency sports reporter regarding the refereeing of the match between Persepolis and Fajr Sepasi Shiraz said: Morteza Mansoorian is one of the good referees in the league and has been refereeing in the Premier League for nearly 3 years. He had good judgment in this game and the warnings he showed in this game due to protests against the players were correct.
He added: Mansourian had a good run and was present in all scenes and in this game there was no special scene that would cause problems for the referee.
Regarding the scene of Siamak Nemati's encounter with the Fajr team defender, which took place in the team's penalty area, the refereeing expert said: In this scene, the Persepolis player intended to make a dramatic move and upset his own balance, and the referee's decision in this scene was correct. Was.
Regarding the suspicious goal scene against Persepolis offside, Soleimani said: "In this scene, the first assistant referee did a good job announcing the continuation of the game and the Persepolis striker is in line with the last defender of Fajr team and there was no offside and the goal was scored correctly."
End of message /
Suggest this for the front page
.