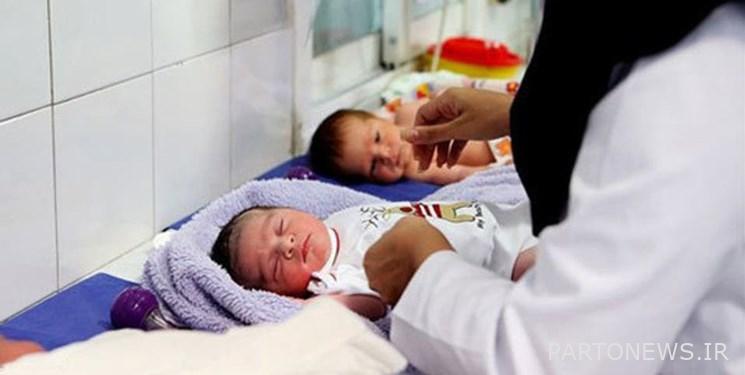 Family group: In the population youth plan approved by the Guardian Council; Incentives such as employment facilities, housing, and provision of adequate space for mother and child, mother education, support for pregnant mothers, combating the phenomenon of abortion, general population policy, and finally infertility treatment are considered.
The head of the parliament's family protection commission has said in this regard: increasing the marriage loan to 140 and 200 million tomans, facilities of 10 to 50 million tomans and donating 200 meters of land for childbearing are among the incentives of this plan, which will be announced this week.
You can see the summary of this design in the following infographics: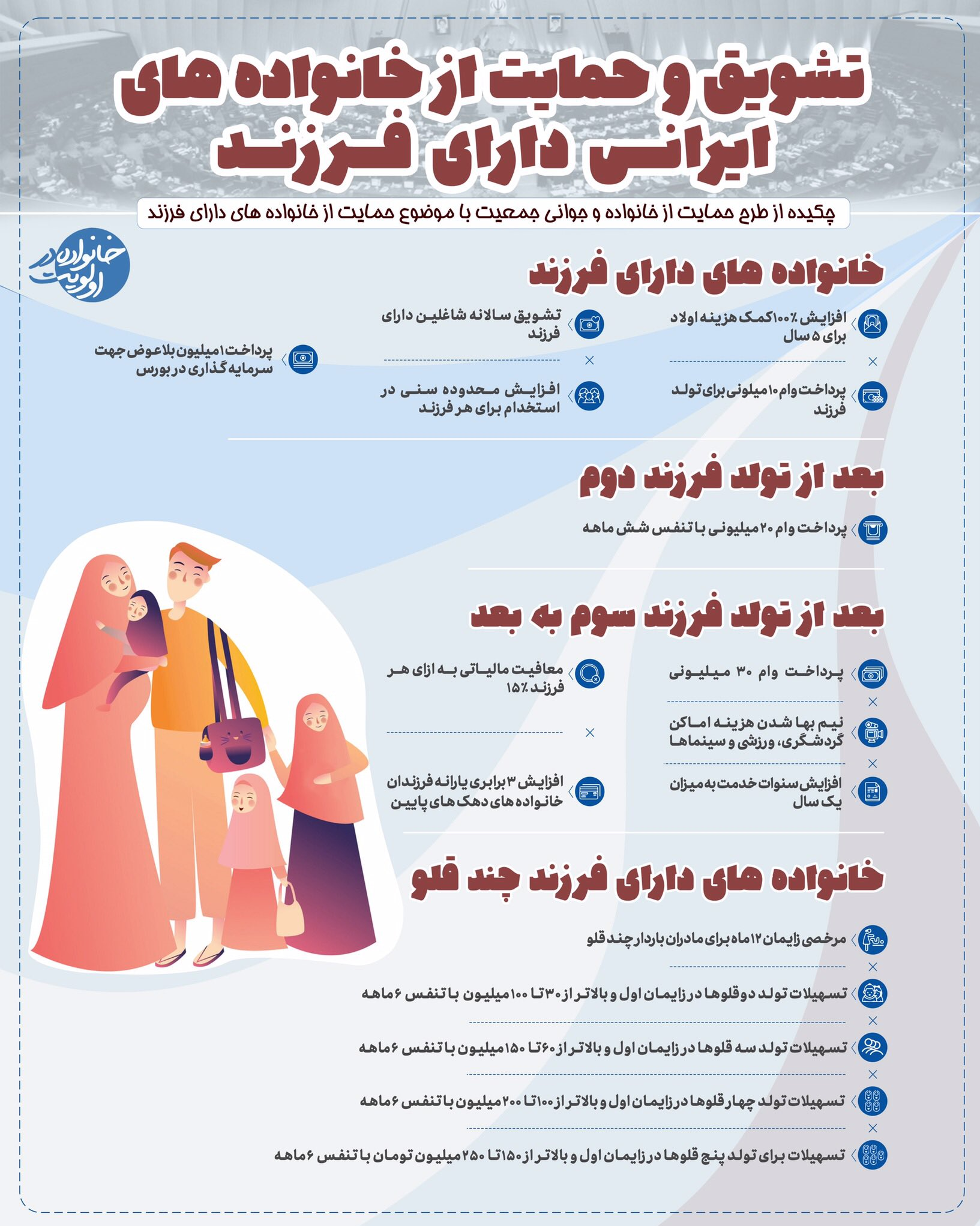 End of message /
Suggest this for the front page
.