"The number of people facing severe food insecurity who need immediate food and livelihood assistance is increasing. Conflicts, along with climate change and economic shocks, have been major causes, and the Covid-19 epidemic has exacerbated the situation. Conflict and hunger are mutually reinforcing and the two crises cannot be resolved separately. Hunger, poverty and inequality, along with climate shocks and tensions over the land and its resources, cause conflicts. Likewise, conflicts force people to leave their homes, lands, and jobs. "It disrupts agriculture and trade, reduces access to vital resources such as water and electricity, and ultimately leads to hunger and famine."
According to IRNA, these remarks are part of the message of UN Secretary General Antonio Guterres in the introduction to the Fifth Global Report on Food Crises 2021, which was recently posted on the Food and Agriculture Organization of the United Nations (FAO) website. ) It's been published.
Rein Paulsen, FAO Director of Emergency and Resilience, at a high-level meeting on humanitarian and preventive measures on the sidelines of the UN General Assembly in New York on Friday (September 10th), citing rising numbers of people. Trapped in food crises over the past five years, he said the number of people affected by famine and hunger would reach 155 million in 55 countries by 2020. As a result, more than 41 million people are experiencing food insecurity at an emergency level and are at risk of falling into a whirlpool of hunger or famine unless they receive immediate help to save their lives.
The organization's assessments based on the Integrated Food Safety Classification (IPC) criterion show that the number of people facing critical or emergency levels of hunger (IPC / CH Phase 3 or above) compared to 2019 ( 134 million 700 thousand people in 55 countries (nearly 20 million people in 2020).
Also, out of 47 million children affected by the world hunger crisis, 15 million and 800 thousand people, and out of a total of 144 million short children in the world, 75 million and 3200 thousand people are reported from these 55 countries.
According to this classification, Africa with 63% of the total global population at the critical or emergency level of hunger (level 3 or higher) in 2020 saw the greatest impact of the food crisis, which was 54% higher than in 2019. Africa, the Middle East, South Asia, Central America and Eastern Europe have the highest numbers of people with emergency starvation, respectively.
South Africa and East Africa have seen an increase in the number of hungry people to 40 million 200 thousand 32 million 900 thousand people, respectively.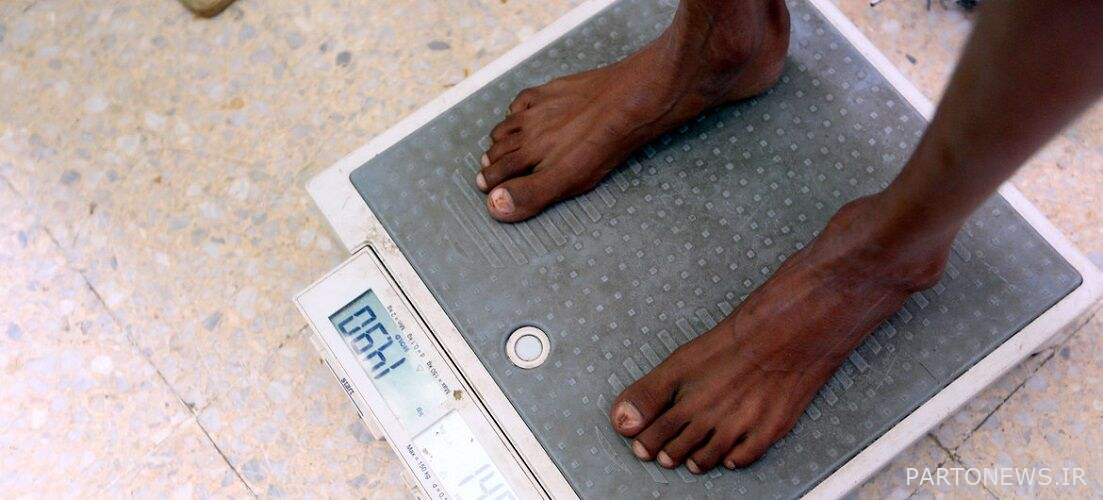 The FAO and the World Food Program recently issued a report stressing the need to take appropriate action in five "sensitive areas" in Latin America and the Caribbean as areas at risk of starvation. The economies of Central America's poorest countries have collapsed under quarantine conditions and restrictions on the Corona epidemic. Extreme levels of flood danger were announced in atomic areas of Nicaragua, Guatemala, and Honduras in November 2020, followed by devastating floods, landslides, and landslides in November 2020.
Droughts and declining agricultural yields, economic and social consequences of the epidemic in Central America, social unrest and recession in Colombia and the economic crisis, and rising insecurity and crime in Haiti are all reasons why, according to the two international organizations' quarterly reports. Exacerbation of the problem of hunger.
The report predicts that declining below-average rainfall and its negative effects on crops, as well as the socio-economic impact of Covid-19 disease, will exacerbate food security in Honduras, Guatemala and Nicaragua.
According to the 2021 Humanitarian Vision Outlook, 3.5 million people in Colombia are struggling with irregular access to food. Also, 73% of the population of 1.7 million Venezuelan immigrants in Colombia are at risk of starvation.
In Haiti, the number of people who faced a food insecurity crisis between March and June 2021 (early March to early July) rose six places to about 4.4 million.

Democratic Republic of the Congo and Syria each with six million people, Nigeria and Sudan each with four million people, Afghanistan, Burkina Faso and Honduras each with about two million people and Burundi, Cameroon, Mozambique, Sierra Leone and Uganda each with about one million People are among the 12 countries that have seen the largest increase in the number of people affected by famine and hunger in the world in 2020 compared to 2019.
For the third year in a row, conflicts in the three democracies of Congo, Yemen and Afghanistan have pushed most of those countries to critical levels of malnutrition, according to the report. (Level 3)
The United Nations Development Program (UNDP) predicts that if the current crisis in Afghanistan is not resolved, about 97% of the country's population may be at risk of poverty. In addition to the prolonged drought and the aftermath of the Corona outbreak, Afghanistan is currently grappling with recent political upheavals and the re-emergence of the Taliban, with foreign reserves freezing, financial resources falling, pressure on the banking system and poverty rising.
According to the report, the number of people in South Sudan on the brink of disaster or famine (IPC / CH Phase 5) has risen from zero in May and July 2020 to 92,000 in October. And November 2020 (October and December 1399) has increased, and in Yemen this figure in the last four months of 2020 reached about 16 thousand and 500 people.
Matthew Hallingworth, head of the UN World Food Program in South Sudan, has warned that more than 100,000 people could go hungry if humanitarian aid is cut off.
Hallingworth also stressed that $ 154 million is needed to prevent the crisis and help the people of South Sudan.
According to the United Nations, the problem of food shortages in South Sudan has increased in recent years, affecting more than 60 percent of the country's population.
Rising food prices are also one of the reasons for the escalation of hunger in Yemen. The Food and Agriculture Organization (FAO) told The Independent newspaper in London that the cost of food such as flour has risen by 40% in Yemen alone since last year, while the cost of other food has generally risen since the war. The country has tripled.
The food crisis (level 5) in Burkina Faso also reached 11,400 by mid-2020.
.