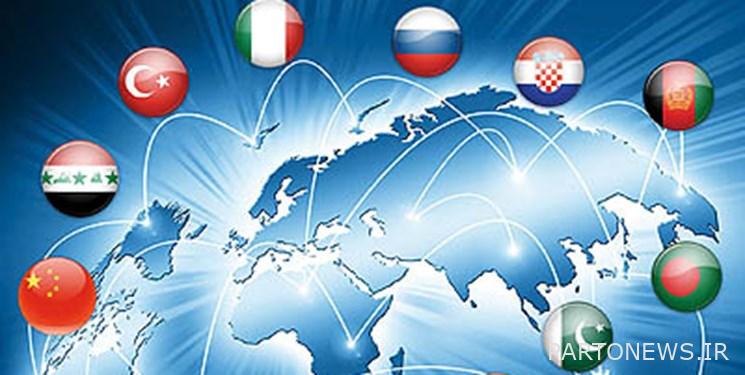 According to Fars News Agency, ‌ in the fourth episode of the special program "Iranshahr" which was broadcast on Ofogh Sima. Sedamir Sayyah, Head of the National Center for Improving the Business Environment of the Ministry of Economy, was the guest of this part of the program.
At the beginning of his speech, he presented a report on the process of issuing and facilitating business licenses and said: "The law says that every Iranian who wants to start a business needs a license and the conditions, documents and cost of issuing it should be transparent, easy and electronic." (Absent). Depending on the type of license, the process of issuing some is longer, such as establishing a hospital, airline, greenhouse, etc. Of course, others, such as home-cooked food, parts repair, and simpler.
He added: "The new law tells us that inquiries should be handled by the government." Inquiry means the question of government from government. In fact, one should not pick up a letter and go from one organization to another. On this basis, I emphasize that any device that issues a letter of inquiry in person has violated. In the event of such a violation, individuals can go to the National Licensing Portal and file a documented complaint, which will be followed up.
Referring to the number of licenses issued, Sayyah said: "Since the day the national licensing plan was launched, ie April 26, until today, about 110,000 licenses have been requested and approximately 27,000 licenses have been issued." The "application for a license" ratio is about 25 percent, which is not a good statistic; Especially since most of them are home-based businesses that have the simplest license.
The head of the National Center for Improving the Business Environment of the Ministry of Economy pointed out that we are now witnessing a fundamental change in the government's view of licensing. Until now, whenever the government wanted to issue a permit, it would call the person to come and see his skills, get tested for disease and addiction, attend classes, and so on. This set of actions is called a priori.
Sayyah added: اساسی The fundamental change is that the monitoring should be a posteriori. Note that now in the national licensing system is such that a person can see the necessary documents and conditions and upload these documents from inside the house without going anywhere, so that after a few days, the license will be issued.
He stressed: The new law tells us that all licenses are declared, unless otherwise issued. This was the opposite when it was previously said that licenses are not notifications and are approval-oriented. That is, they said that you should come so that I can test you, see your documents, etc. But the new law says that if you have certain conditions, start working, but I will test you later.
Asked why some permits had not been issued, he said: "Some devices are afraid that the surveillance will be a posteriori and would like to bring people in and test them." This is despite the fact that this law has been approved by the President, the ministers and the deputy ministers are fully committed to it, but there is resistance at a lower level. The problem is that the license is not issued by the minister or the deputy minister, but by exactly the same lower-level person who deals with the people.
He went on to cite an example of violations by some agencies: As you know, the issuance of licenses entered the monitoring phase last week, and we put a complaint system in place. In the same days, someone called us and said that I had asked for a language class permit on your system, but I received a call from one of the general departments of education asking why you had registered there. You were coming to us! This is a violation; In other words, any request for a presence is a violation, giving a paper for inquiry is a violation, and any additional condition is a request for a violation.
Sayyah complained about the lack of cooperation of the Civil Registration Organization in the process of facilitating the issuance of business licenses and said: Safe from civil registration; The national portal could not get a good registration service. Fortunately, this year, the parliament passed a law, during which all identity services must be made available by the Information Technology Organization, and for this reason, a system called "National Smart Gateway" has been designed, and anyone who wants to receive services from the government must use this system. Be authenticated.
The head of the National Center for Improving the Business Environment of the Ministry of Economy, in response to another question about the fact that home businesses had not applied for a license before, said: "Getting a home business license is not mandatory and we do not say let's give you a license." We say let's get official and register. The first benefit of registering is that you can reap the benefits of having a brand and expand your business. Our goal at the Ministry of Economy is, first, to facilitate birth and, second, to facilitate growth.
He also said in response to another question about whether municipal permits come under the Ministry of Economy or not: "Despite the fact that there are many municipalities, but fortunately the mayor of Tehran was selected as a sample and 21 permits were approved by the board." We have now asked the Ministry of Interior to send this sample to the provincial capitals and to connect all the cities through one portal.
In another part of his speech, Sayyah complained about the involvement of some guilds in the licensing process and said: guilds are involved and they have a lot of authority; For example, they can regulate who will come and compete and who will not. Fortunately, the Chamber of Trade Unions is in favor of reducing the extra power given to unions. These are dirty golden signatures. It is interesting to know that in one of the cities, the leaders of the car dealers' union have calculated that the shop is all over 900 meters, so they have written a legal basis that whoever has a shop under 900 meters, we will not issue a license and we will not even renew his license. Accordingly, his shop in New Jersey has been set up and his business has been disrupted. This is very shameful.
He added: in the whole country, about 2150 licenses and inquiries have been identified, of which about 300 licenses are related to home-based businesses. So far, 1,490 licenses have been uploaded to the national system, but only 650 remain. By the end of July, all licenses will be uploaded to the system and its file will be closed. From that date on, anyone wishing to apply for a permit must apply through the National Licensing Portal. This is where the other signatures of the goldsmiths are neutralized and everything becomes systematic. Even from within the ministry, no one can do anything. The pride of the National Licensing Gate is that it does not matter who applied; A rich market guy or someone from a deprived area.
In the end, Sayyah said: داریم We have a site called Iran Business Database in which any license that is issued from now on will be placed. Whatever happens, the license will be placed there and can be verified. Of course, this site is ready now, but due to some sabotage by the registry, we could not raise it.
End of message /
Suggest this for the front page