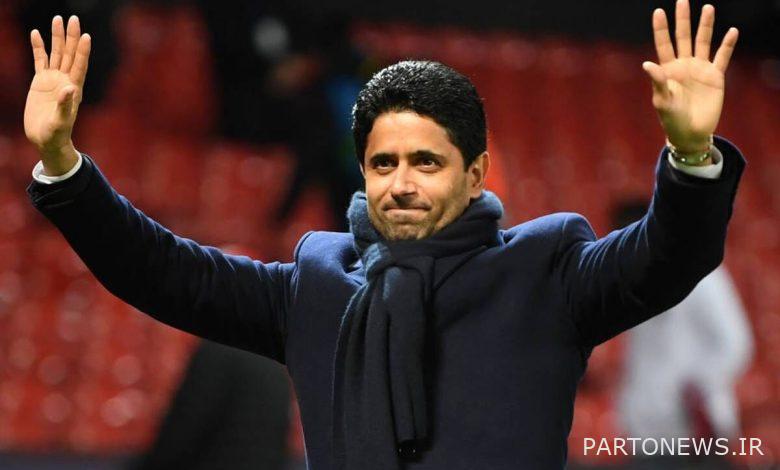 According to IRNA, Nasser Al-Khalifi was once again acquitted of criminal charges of mismanagement and licensing of former FIFA Secretary General Jerome Walke for free use of villas in Sardinia. The house was purchased in 2013 by a Qatari company.
Walke was FIFA's secretary general for eight years and was fired in 2015, at which he was convicted of other charges without Al-Khalifa's involvement.
The Swiss criminal court found Walke guilty of repeated forgery and bribery and sentenced him to 11 months suspended imprisonment.
Al-Khalifi, as head of Qatar's BeinSport (beIN) media group and a member of the 2022 World Cup organizing team, strengthened his position in European football during a five-year investigation into the crimes. He became a member of the Executive Committee of the European Football Association (UEFA) in 2019 and currently chairs the Paris Saint-Germain club.
The Al-Khalifa Complaints Center is focusing on the extension of the 2026 and 2030 World Cup broadcasting rights by the BainSport network in the Middle East and North Africa, and the timing coincides with the purchase of the resort in Italy.
Al-Khalifa's lawyers argued at the time that Bieyn's contract for the 2026 and 2030 World Cups, which they said was worth $ 480 million, was in FIFA's favor.
Walke's conviction was announced just a week after former FIFA president Sepp Blatter was on trial in Bellinzona and other cases. Blatter and Michel Platini, the former president of the European Football Association (UEFA), face charges of fraud, forgery and financial misconduct, with the final verdict to be handed down on July 8.