The MacBook Pro M2 has not undergone any major changes to its exterior, which is not new to Apple products, but if this new device is changed from the inside, it can satisfy many of its customers. But this is exactly the point, the MacBook Pro M2 does not change from the inside. In the following, we will take a first look at the components inside the MacBook Pro M2, to show you that Apple has not made the slightest effort to improve or change the internal structure of this device.
The MacBook Pro M2 comes with the same cooling system and M1 component location
This review of the internal components of the MacBook Pro M2 by the website NotebookCheck Published, in which the aluminum back cover of the device is opened and shows the cooling system, the battery and the location of the parts. At first glance, it is clear that Apple has used the same chassis as the M1 series, and it seems that the only thing that has changed in the meantime is the addition of a new M2 chip, with improved RAM and nothing more.
Apple has not even replaced the cable that was in the middle and covers part of the battery. Here, comparing it to the image uploaded by iFixit of the 2020 portable Mac, we found that the MacBook Pro M2 has many similarities to the MacBook Pro M1. By inserting a new image from NotebookCheck and comparing it with the image posted by iFixit, we find that even the cooling system and other parts remain unchanged.
While we expected Apple to make changes to the device due to the use of its new generation of chips, this did not happen and we know why they followed this approach. In fact, designing and testing a new notebook costs millions of dollars in research and development. Apple probably invested this amount when it was ready for mass production MacBook Air M2 have been. Although the MacBook Air M2 has not been officially released yet, its redesign compared to the MacBook Air M1 could mean that the device has changed drastically in terms of interior.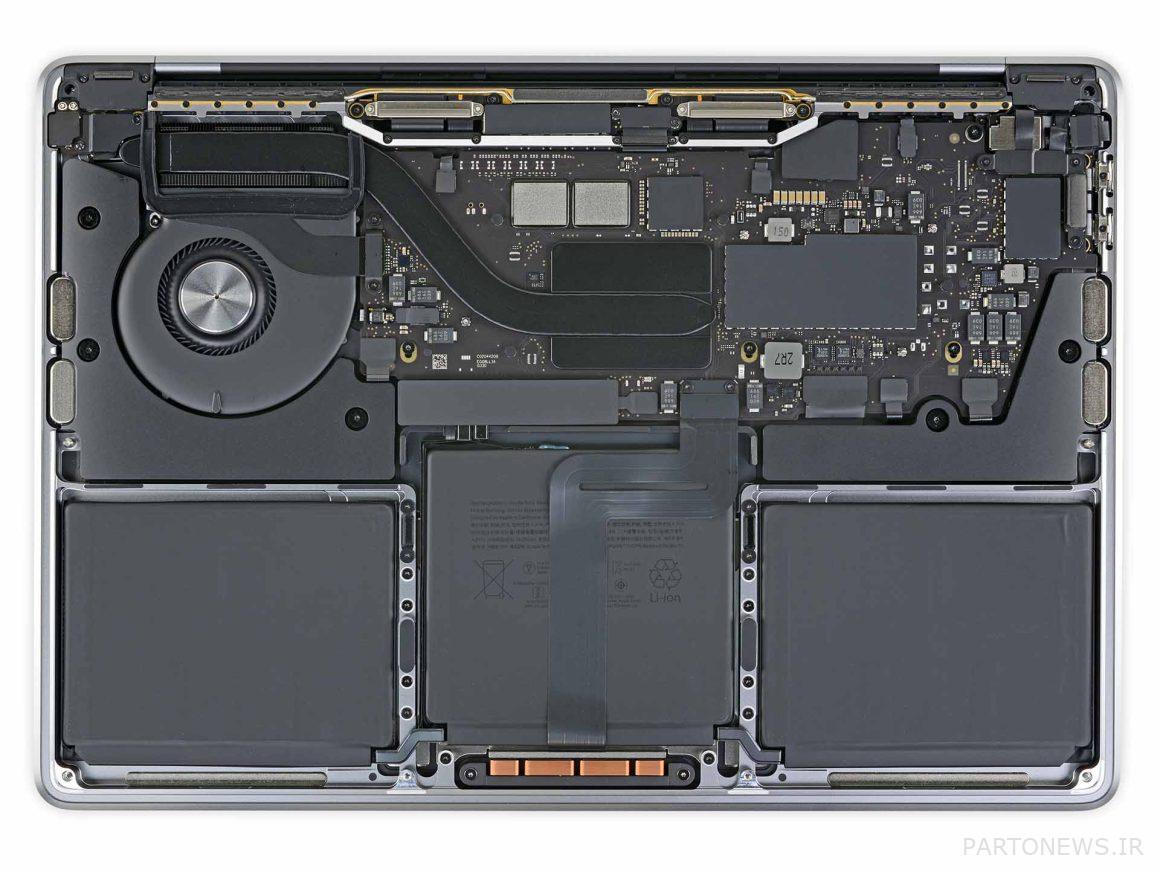 Apple, on the other hand, could launch the MacBook Pro M2 sooner than the MacBook Air M2, because it already had the components that made up most of the notebook. It could also have told suppliers in advance not to ship shipments of this portable Mac, as large numbers of customers are eagerly awaiting the redesigned MacBook Air. Finally, Apple may firmly believe in the principle that "do not change what works well."
Because NotebookCheck has not thoroughly inspected the inside of the MacBook Pro M2, changes may be seen underneath when removing and inspecting parts. To understand this, we will have to wait for more detailed autopsies of this device.
Related posts: