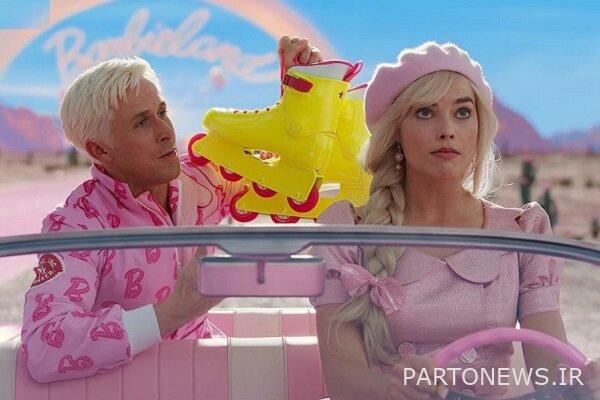 As "Barbie" premiered to a limited crowd, critics praised Ryan Gosling's performance in the film.
Charso Press: With the premiere of Greta Gerwig's "Barbie," starring Margot Robbie and Ryan Gosling, social media has been abuzz with mixed reactions to the film, according to Variety.
"Screen Rent" critic Joseph Dekelmeyer called the film "funny, sad, and very smart" and while praising Greta Gerwig's direction, called Margot Robbie's performance "excellent" and emphasized that Gosling and Simo Liu provided pure entertainment.
"Collider" critic Pierre Nemirov praised the film's ability, especially in costume design and production. However, when it came to the story, he had a different opinion, writing, "I think the movie serves Barbie well, but there are other characters that needed more screen time to really be fleshed out."
Jamie Jirak from the Comic Book site also mentioned this movie as his favorite movie of the year and wrote: Greta Gerwig was beyond my expectations… Nominate Ryan Gosling for an Oscar, I'm serious!
Sharonda Williams, the host of the program, called the film funny, sincere and completely entertaining, and called Gosling the scene stealer who causes most of the laughs. He described the script as sometimes stretched.
Kathy Stephen of Variety wrote about the film: "Greta Gerwig offers a subtle interpretation of what it means to be a woman in a riot of funny and weird and wonderful issues," and added: "All the actors shine in this film."
The story details of "Barbie" have been kept secret to a great extent and only this hypothesis is proposed that; After being kicked out of Barbieland for being less-than-perfect dolls, Barbie and Ken head out into the real world to find true happiness.
Gerwig, acclaimed for directing "Lady Bird" and "Little Women," directed the film and wrote the screenplay with collaborator Noah Baumbach. Starring Margot Robbie as Barbie and Ryan Gosling as Ken, the film has an ensemble cast, most of whom play various roles of the famous dolls, including Kate McKinnon, Issa Rae, Harry Neff, Alexandra Shipp, Emma Mackie, Sharon Rooney, Dua Lipa, Nicola Coughlan, Anna Cruz Cain, Ritu Arya, Kingsley Ben Adair, Simo Liu, Scott Evans, Nkoti Gatwa and John Cena.
"Barbie" will be shown in cinemas from July 21 (July 31).