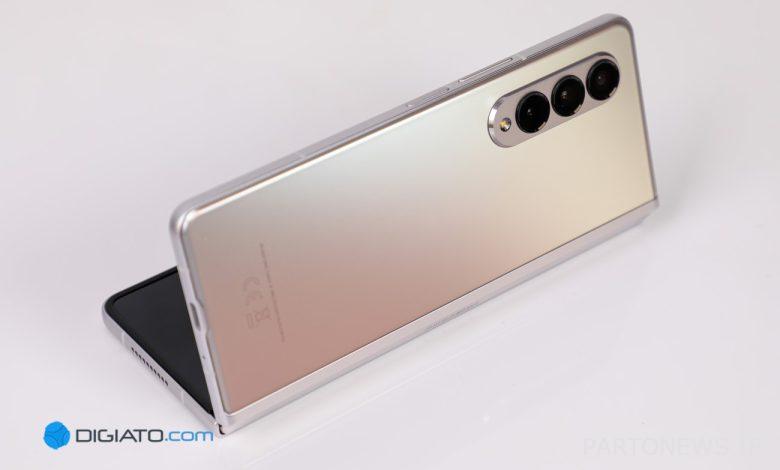 Although Folding earphones They are a little older in the market, but in the meantime they have been able to experience good sales and growth. Now, according to a new report, sales of these products will grow in the first quarter of 2022 571 percent Compared to the same period last year.
According to Report of DSCC Research and Consulting CompanySales of clamshell phones from January to March 2.22 million devices It shows that it shows a significant growth compared to last year. However, it is still lower than the best quarterly sales of these products, 4.2 million in the fourth quarter of 2021.
Samsung is a leader in the clamshell phone market
As might be expected, Samsung It is experiencing the highest sales in this market and the latest Korean clamshell phones have received a lot of attention. Smartphone Galaxy Z Flip 3 It had a 51% market share and was the best-selling clamshell phone on the market. In second place is the phone Galaxy Z Fold 3 Is located. In fact Samsung 74 percent He controls the market.
After Samsung, Huawei Has the largest share in the market and the company's share to 20 it is arrived. In fact, the sales of Huawei clamshell phones in the first season of 2022 have increased compared to the previous season, which should be due to the issue in the supply of the phone. Huawei P50 Envelope searched. Therefore, users are more interested in clamshell phones.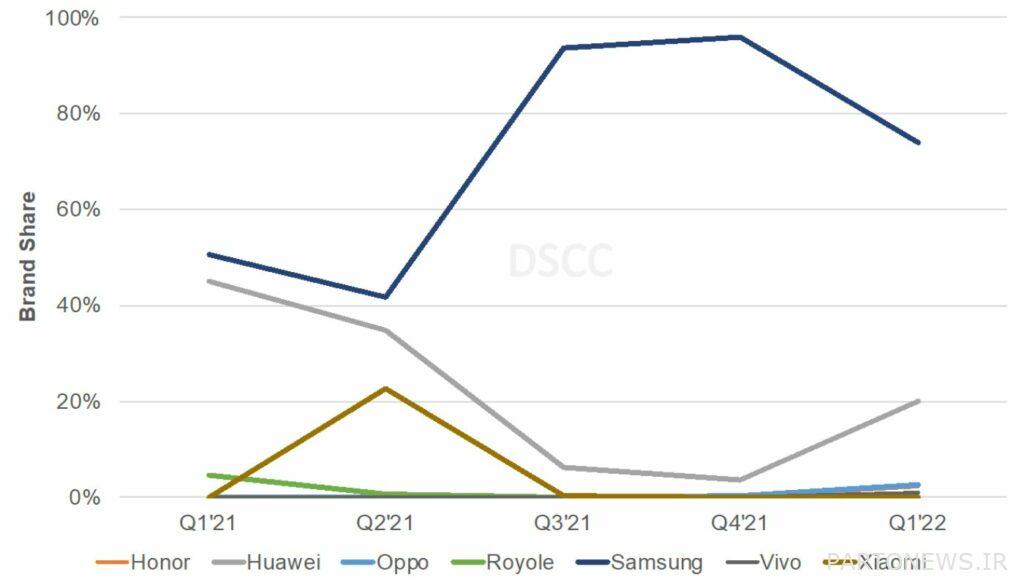 Sales of clamshell phones are also expected to increase this year. In fact, according to the DSCC, the sale of handsets Galaxy Z Flip 4 And Zd Fold 4 Will be higher than the current generation. Also, the price of clamshell phones is likely to decrease over time, and Samsung may even lower the price of the next-generation Galaxy Z series.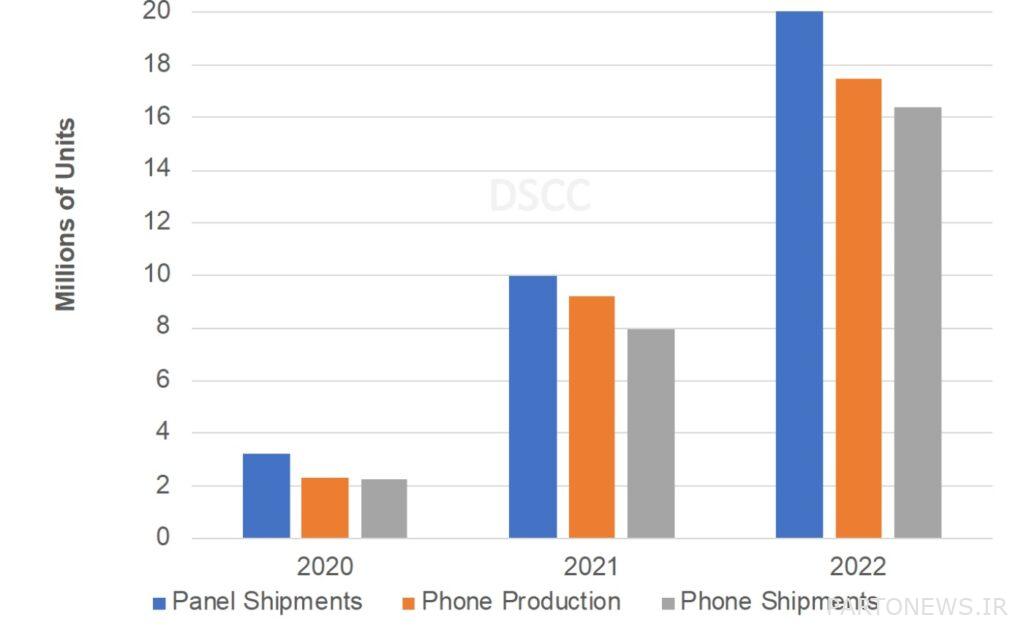 In general, sales of clamshell phones are expected by the end of 2022 16 million units It should be noted that this is a good growth compared to 2021.