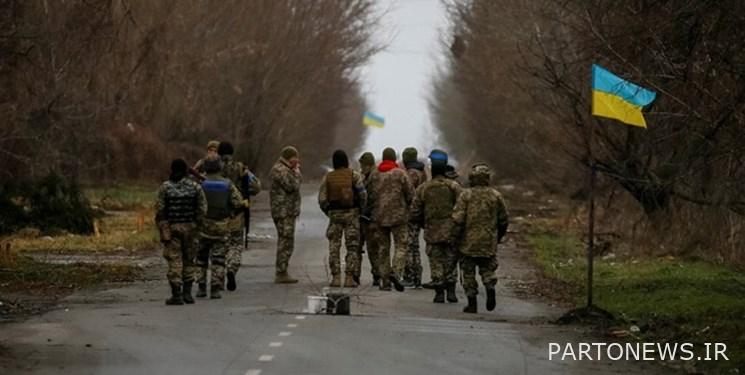 According to Fars News Agency International Group, Larry Johnson, a former CIA analyst, in an analysis of US military aid to Ukraine can not act as a change in the equation of the game on the battlefield.
Larry Johnson, who spoke to Sputnik, said that Washington's involvement in the Ukraine conflict was having a devastating effect on the US economy and that it was putting the dollar at risk.
Asked if sending weapons from the West could act as a game changer, Johnson said: "No, we do not think that aid will change the equation. "They may prolong the war for a long time, but the problem for the Ukrainian army is that they do not have the right units to maneuver."
"I mean, they do not have armored units that can be deployed from one point to another under the support of infantry columns and then attack a fixed Russian position," he added.
He added: "The strategy and tactics of the Ukrainians so far have been to fortify the Shah's defensive positions and try to block the Russians. "What Russia is doing very methodically is destroying them and using artillery attacks to destroy these positions."
He went on to say that Ukraine's insistence on peace talks showed that Kiev had already lost the war. "The insistence on a negotiated peace is simply acknowledging that Ukraine has lost the war," he said. "I think we still have to wait and see if we will see a rift between Zelensky's political leadership and Ukraine's military leaders."
"Ukraine's military leaders will realize at some point that they are endangering the lives of young and middle-aged men for no reason," he added.
Russia ordered a military strike on Ukraine on February 24. This development came days after Moscow formally recognized the independence of the Donetsk and Luhansk republics in eastern Ukraine. Russian President Vladimir Putin has said his military operation is aimed at "demilitarizing Ukraine" and "de-Naziizing" the country.
Russia has also said that Ukraine has not fulfilled its obligations under the Minsk agreements reached in 2014 and 2015 to resolve the dispute between separatists and Kiev.
Hours after the Russian invasion, Ukraine announced that it had cut off all diplomatic ties with the country. In response to Russia's military action, Western nations have repeatedly imposed sanctions on most of Moscow's financial institutions, energy sector and political elites, including cutting off several Russian banks's Swift banking messaging system.
Asked by Sputnik whether the war had hurt US interests, Larry Johnson said: "We have not yet seen the full extent of the damage that the United States is going to suffer. "In particular, the United States is in economic danger."
He added: "The United States' actions with European countries in imposing sanctions on Russia, in particular the decision to expel Russia from Swift, have jeopardized the position of the US currency as the world's reserve currency. "Russia, China, India and Brazil are building an alternative international economy so that the world economy is no longer dependent on the US dollar."
He added: "The United States is already on the verge of rising inflation. "We have seen some of this, but things will get worse."
End of message /
Suggest this for the front page