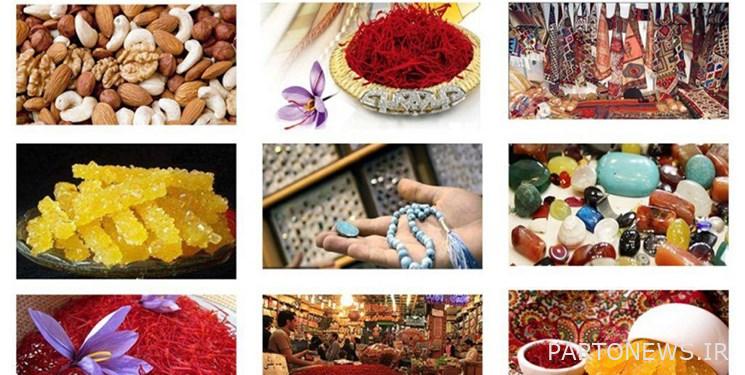 According to Fars News Agency's community group, the closing ceremony of the third round of the National Cultural Industries Packaging Design Award was attended by Maryam Jalali, Deputy Minister of Handicrafts and Traditional Arts of the country, Rezai Far, Deputy Minister of Technology and Innovation of the Ministry of Science, Mohammad Reza Imani Khoshkho, Head of the National Science and Soft Technologies Park and Cultural industries and packaging designers of cultural industries were held in the conference hall of Tehran University of Science and Culture.
In this ceremony, Maryam Jalali thanked the organizers of this event and said: In the age of information and technology, soft power is in storytelling.
He continued: If the identity is the principle of permanence and the body is the principle of transit and displacement, we at the Vice-Chancellor of Handicrafts Economy pursue the identity of the foundation and turn consumer goods into capital goods.
Jalali stated: In addition to packaging techniques and knowledge, our designers need to acquire the knowledge of storytelling and narration, and the combination of these two pillars will make sense.
Emphasizing the wisdom of handicrafts, he said: by revising the indicators and evaluation, we can restore the existence of handicrafts in the literature of development and connect them to the fields of technology and technology.
He pointed out: Each of the world's handicraft cities and villages has its own special and unique narrative and identity, which is reflected in luxurious packaging.
The Deputy Minister of Handicrafts announced the formation of a working group for the organization of national souvenirs of Iran in the Deputy Minister of Handicrafts and said: Stories and narratives are part of the country's cultural industries, which have become handicrafts.
In the end, Jalali said: I am grateful to the designer community for paying special attention to identity elements, and every product with diverse packaging can express a new story and narrative.
end of message/
You can edit this article

Suggest this article for the first page