According to Tejarat News, Isfahan Mobarakeh Steel Company was established in March of 1369 and was put into operation two years after that.
In the following, the shares of this company were offered in Tehran Stock Exchange in March 2005 at a price of 190 Tomans. The capital of the company at the time of initial offering was 1,580 billion tomans.
The main activity of this company includes the exploration, extraction and exploitation of metallic and non-metallic minerals needed by the steel industry, including the extraction of iron ore, dolomite, production of granulated iron ore, concentrates and pellets.
Productions of 9 months 1401
Production and sales reports of Isfahan Mobarake steel show that in the 9 months of 1401 compared to the same period last year, the pellet production of this company has decreased by two percent.
Of course, the production of sponge iron and steel ingots have increased by five and nine percent, respectively.
Based on this, Mobarakeh Steel managed to produce 5 million 322 thousand tons of pellets, 6 million 894 thousand tons of sponge iron and 5 million 893 thousand tons of steel ingots in this 9-month period.
One of the most important challenges of steel is the limitation of electricity consumption in summer and gas consumption in winter.
More than 30% reduction in steel profitability
The 9-month profit and loss financial statements of Foulad Mobarakeh indicate that this company of the basic metals group has faced a 27% decrease in its operating profit and a 33% decrease in its net profit during this period.
Based on this, the operating profit and net profit of this company in the financial statement of 9 months ending December 1401 were recorded as 41 thousand 968 billion tomans and 35 thousand 356 billion tomans, respectively.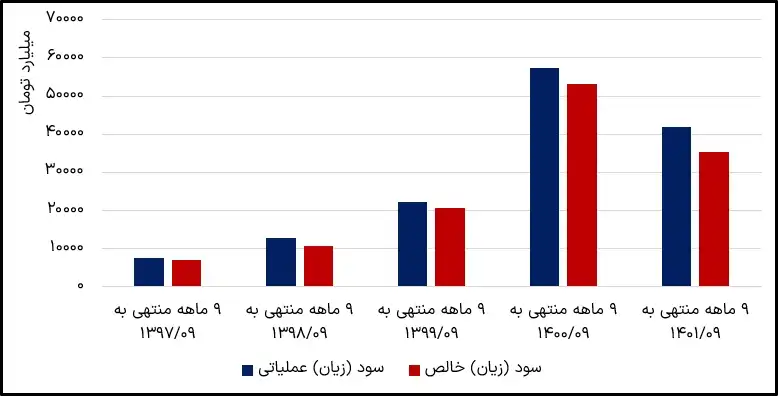 Financial Ratio
The review of the financial statement of Isfahan Mobarake steel reports a decrease of 18.42% in the operating profit margin and 20% in the net profit margin of this company in the 9-month period of this year compared to the same period last year.
The operating profit margin of this company in this period is 36.29% and its net profit margin is 30.58%.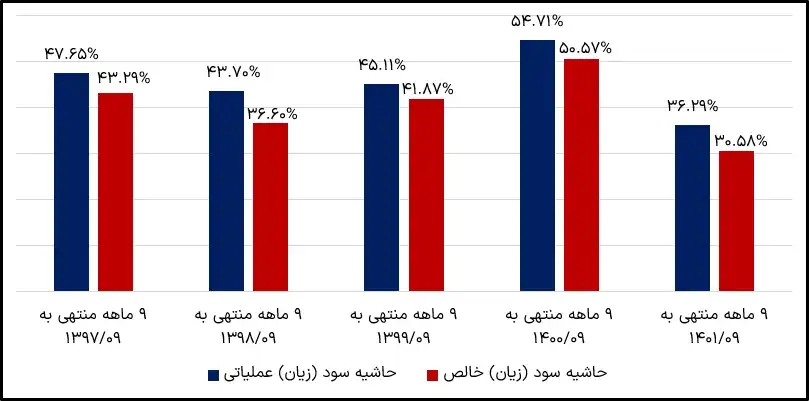 Read more reports on the stock news page.