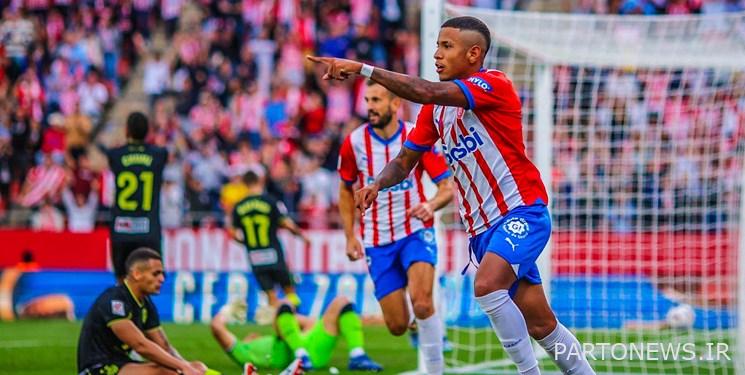 According to Fars news agency, in the framework of the 10th week of the Spanish La Liga, Girona faced Almeria in their home stadium and won 5-2.
Girona won 13 games in 38 games last season and ranked 10th with 49 points. After 10 weeks this season, this team has won 8 games and is now the leader of Spanish football along with Real Madrid.
Girona now has the best offensive line in La Liga with 24 goals, more than Real and Barcelona, ​​and has scored the same as Real Madrid with 25 points.
Artem Dubik, the 26-year-old Ukrainian forward, along with Savio, the 19-year-old Brazilian star, are considered the most important players of Girona.
end of message/
You can edit this article

Suggest this article for the first page