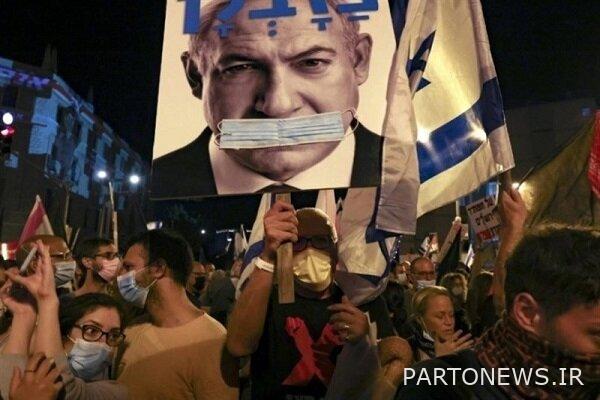 According to Mehr News Agency, quoted by Al-Mayadin, the Hebrew newspaper Haaretz reported that the Zionist regime is currently facing an unprecedented storm of war on several fronts. A war in which one side is Iran and its allies in the region, namely Hamas and Hezbollah.
This newspaper wrote: The current conflicts on different fronts are the result of Hamas and Hezbollah's strategy of fighting Israel through attrition operations until its destruction.
Haaretz further wrote: Israel's regional and international situation does not get any worse than this. While the process of normalizing relations should have been used as a platform to outline Israel's position in the region, now the situation in the UAE, Bahrain and Morocco is in a situation that cannot be defended. Egypt and Jordan have also tried to reduce the level of their relations.
According to the report of this newspaper, the strategy of Benjamin Netanyahu, the prime minister of the Zionist regime, regarding Iran's nuclear program has also been completely destroyed, and relations with the United States are tense as never before. Without America, which is considered a very important ally of Israel, it is not clear that this regime can last even a day.
Haaretz wrote: We are now facing a storm that before this analysts warned about the outbreak of war on several fronts. Iran, Hamas and Hezbollah are happy with the ongoing chaos inside Israel. Why not? All these conflicts weaken Israel's deterrent power and destroy its international standing. The only regime that is expected to change in the near future is Israel, not Iran.
The "Times of Israel" website also on Sunday, in an article written by "Amir Barshlom", a Zionist military analyst, acknowledged the increasing power of the Islamic Republic of Iran against the traditional American influence in the Middle East, from the emergence of a new Middle East led by Iran and regional allies and convergence with the countries The Arab of the region reported.
According to this experienced Zionist analyst, America is very worried about the emerging axis in the Middle East with the convergence and political alignment of Iran, Russia, China and Saudi Arabia.
Therefore, the meeting of the foreign ministers of Tehran and Riyadh last Thursday in Beijing and the reopening of the embassies of the two countries, according to this veteran analyst, means the victory of this regional axis headed by China.
In this regard, the Hebrew newspaper suggested that Iran's turn in de-escalation and convergence with Arab countries with Beijing's encouragement is a step in a new and strategic alliance and a worrying message to Washington and Tel Aviv.