Balls and nets
Sport
Haghighi: The championship was the result of the efforts of all the players / Why not think about joining the national team?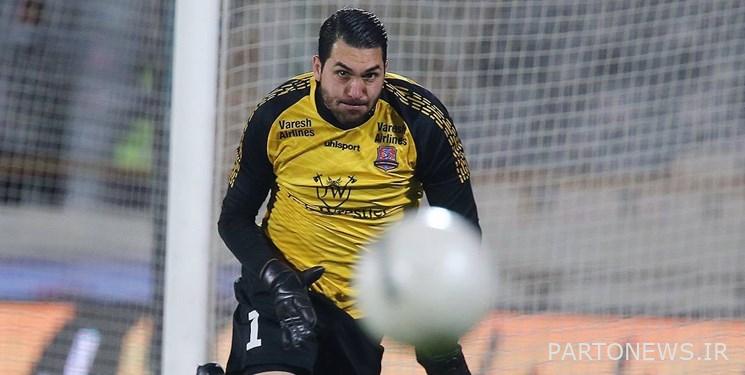 According to the sports reporter of Fars News Agency, Alireza Haghighi, after winning the textile championship against Aluminum in the National Cup, stated: First of all, I would like to thank the Arak team and players. After all, football is everything that could have happened to them, happened to us, and I thank God for dedicating this victory to the fans.
In response to the question that your performance in the textile championship was effective, he said: "Thank God, it was the effort of the whole team."
The textile goalkeeper said about the facilities of the textile club for the Asian Games: "This club has the necessary facilities and, God willing, the stadium will be ready by the time the tournament is held and everyone should help." I ask the Minister of Sports, Sajjadi, to join hands and help this club.
Haghighi said about the professional license of the textile club: "The president worked hard and ordered that the Shahid Watani stadium be prepared as soon as possible, and I hope this will happen soon and we will get out of this door and from one city to another." Textile fans have a lot of merits and I hope we get out of their embarrassment.
In response to the question whether you think you will be invited to the national team or not, he said: Why not? Everyone who plays football dreams of playing for the national team, and that is my goal. The national team has a good technical staff and head coach, and I accept any decision it makes. If I am, I will serve like a soldier, and if I am not, I will pray for my national team.
End of message /
Suggest this for the front page