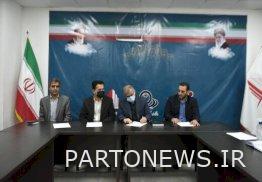 According to Aria Heritage, Mojtaba Abdollahi, Governor of Alborz and Ruhollah Hosseinzadeh, CEO of the parent company of Iran Tourism and Tourism Development in a specialized meeting with the approach of developing the tourism industry and introducing natural and historical attractions and handicrafts of Alborz province, Special service complexes in the tourist areas of the province were reached.
Referring to the need to compile a comprehensive tourism document in the province, Abdullahi said, "The General Directorate of Cultural Heritage, Tourism and Handicrafts of the province should act as soon as possible to count and announce tourist spots and investment and support platforms in this sector."
"Alborz has many opportunities in various fields of tourism, handicrafts and cultural heritage that have been missed so far, so this should be taken more seriously," he added.
The governor of Alborz said: "This memorandum, while accompanying the commitment of the Ministry of Cultural Heritage to create special service complexes, also obliges Alborz to install signs introducing the province's tourist attractions."
Abdullahi added: "This approach is very important for the development of the tourism industry and the necessary support is provided in Alborz."
These service complexes include health services and services such as facilities to introduce the province's tourist attractions and will be implemented as a national pilot in Alborz.