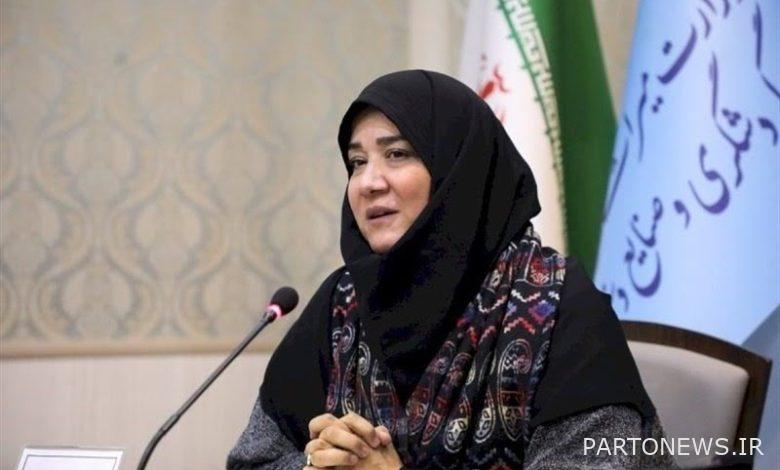 According to Moj Fars news agency, Maryam Jalali, deputy of handicrafts and traditional arts of the Ministry of Cultural Heritage and Tourism, said on the sidelines of the meeting of the Supreme Tourism Development Council in Shiraz: The selection of Abadeh and Shiraz as international cities should provide a basis for strengthening knowledge-based industries and handicrafts. including Khatam and other authentic Iranian arts.
Pointing out that in addition to Shiraz and Abadeh, there are 14 international cities and villages in Fars, their handicrafts are famous and he said: Fars province has the ability of international handicrafts and everyone should do their part for the globalization of the city. Shiraz and other cities.
The Deputy Minister of Handicrafts of the country said: The installation of signs and urban elements should be such that it attracts domestic and foreign tourists, and the tourists who come to our city have good memories in their minds, because the narrative is an asset, and the alleys of the city are one. The narration is from the history of the past.
The Deputy of Handicrafts stated: There is a golden triangle of handiwork in Shiraz, Yazd and Isfahan, which makes making memories a handiwork.
Jalali said: Some arts should be revived and converted into currency, and by strengthening handicrafts in Fars province, Shiraz can be a sample exporter of handicrafts in the country.
Stating that the identity of the city should be moved towards an approach where handicrafts can be seen, Jalali said: We have equivalents in the world that can be checked.
He added: We must prepare a complete cultural package of heritage, customs and natural and historical tourism of Fars province and Shiraz city so that we can define tourism and attract many domestic and foreign tourists and help attract tourists. .
Jalali noted: There are 48 global cities in the world, 11 of which are in Iran.