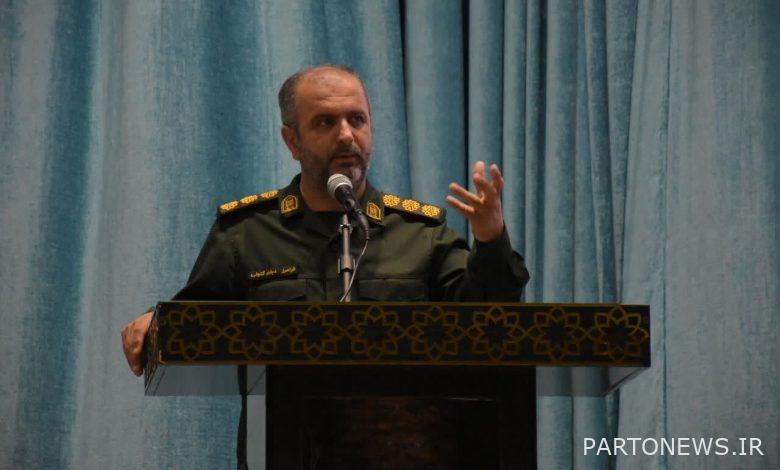 According to Mehr reporter, Colonel Ali Dilam Katuli said in a conversation with reporters on Monday evening: Chastity and hijab give women personality and identity, and this will preserve the veiled person in the society.
Emphasizing that the hijab is a precious capital and a source of dignity and strength for women, the commander of the Gorgan Army added: Hijab and chastity are considered to be the foundations of the Islamic revolution and a symbol of the Islamic society.
He said: Today, the enemy is seeking to destroy the symbol of the Islamic society, which should be vigilant, and cultural institutions should enter this category seriously.
Dilam Katuli added: The expectation of all pious, revolutionary and martyr-loving people of Islamic Iran is to seriously enter the field of hijab and chastity.
The commander of the Gorgan Army added: "The issue of institutionalizing public Quranic culture should be taken seriously, and the realization of this task requires round-the-clock efforts of all institutions."
While emphasizing that Quranic culture should be institutionalized from elementary age, Dilam Katuli added: planning for Quranic activity and explaining Quranic knowledge and concepts in children should be considered.