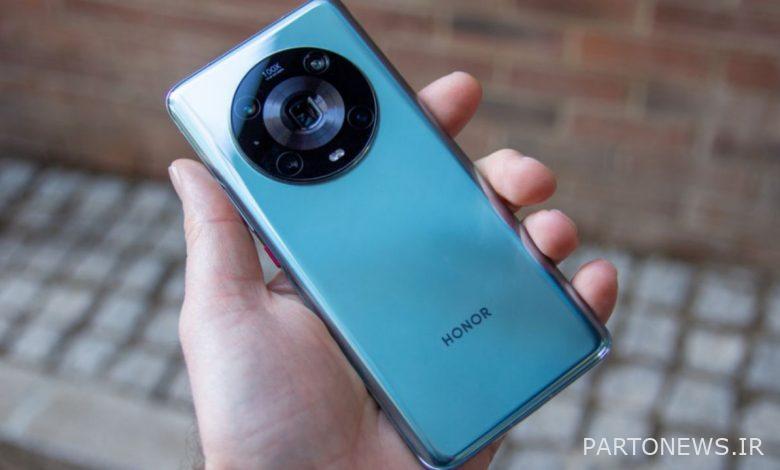 According to reports Canalis انر در The first quarter of 2022 With a market share of 20% and surpassing Oppo, it has become the best-selling mobile brand in China.
Honor Company, after separation from Huawei The company went on to offer a variety of products in diverse ecosystems. This led to sales Smart phones Let it return to its heyday; So that now the company has become the best-selling smartphone manufacturer in the world's largest mobile market.
Honor shut down for a while after parting ways with Huawei. But then he came back with a new strategy and bigger plans. The company managed to join the top three best-selling manufacturers in the Chinese mobile market in a short time. Finally, today, the sale of smartphones in the Chinese market was announced, which indicates Honor In it.
The return of the good days of Honor Company
Quoted from Informed source, Honor has succeeded in defeating all its competitors in China. Focusing on offering new devices on a regular basis, the company has made several attempts to regain its share of the mobile market in various regions.
Finally, the former Huawei subsidiary succeeded in achieving this goal in its mobile market, China. According to a new report Canalys, Honor has become the best-selling smartphone brand in China. This statistic sells smartphones in The first quarter of 2022 related to.
Ann has managed to during this period, approx 15 million devices Deliver the smartphone to customers. These staggering figures recorded by Honor show significant growth 205 percent Compared to the same period last year. Oppo was also able to sell a large number of phones, including OnePlus products 13.9 million devices To market.
Cupertino's third place in China is in phone sales, which, with a slight difference from Oppo, 13.8 million iPhones Have sold. Vivo and Xiaomi also sold, respectively 12.2 And 10.6 million Device Smartphones are ranked fourth and fifth.
Of course, these figures do not indicate a boom in China's mobile market; But also this market compared to last year 18% drop Experience sales. The total sales of mobile phones during these three months in the Chinese market are equivalent to 75.6 million devices It is not so good.
Do you think that Honor can one day challenge its competitors like Huawei?