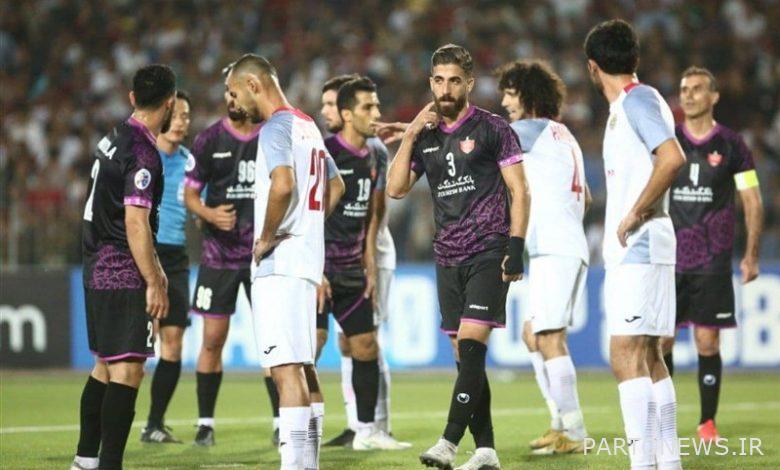 In an interview with a sports reporter of Tasnim News Agency, Hooman Afazli said about the draw of the quarter-final stage of the Asian Champions League and Persepolis' match against Al-Hilal of Saudi Arabia in this stage: "The draw is difficult." In the knockout stage, the teams are out of the preliminary stage and have better quality. The domestic leagues will continue until the next stage games, and naturally Al-Hilal will be in better condition, but our league will not start until then (October 15). In this sense, which is also a very important issue, the conditions of Al-Hilal will be better than Persepolis.
He continued: Persepolis in this situation must make careful planning to get out of the field with a full hand. We saw Al-Hilal as a very good team, they had a good analysis of independence and they were dominant in that game. Persepolis can analyze the match between Al-Hilal and Esteghlal and the Saudi domestic league and get good information from this team.
Our country's football expert stated that Al-Hilal is not invincible and despite all its expensive purchases, it can be won against them: No team in the world is invincible. Their purchases take a long time to reach full coordination. While Al-Hilali usually buy in attacking positions, then they have a problem in the defensive line and we can use this weakness. In any case, it is a difficult game and Al-Hilal has many honors in Asia, but this team is not invincible.
Afazli continued his conversation with Tasnim in response to the issue that the games will be held centrally in Saudi Arabia, saying: "To be honest, the situation is very difficult, because Al-Hilal fans also come to the stadium." The situation is difficult for Persepolis, but the players of this team have a good experience in the Champions League. It is true that Persepolis has lost some key players, but we hope to succeed in this match.
"Persepolis is still acceptable in terms of the quality of its players, although I personally saw last season's team better than this year," he said of Persepolis' performance against Tajikistan. It was natural because the previous players had played together for years. The good thing that Yahya Golmohammadi did in the game against Tajikistan's independence was that he tried to use the old kids of his team to keep his team in harmony. Persepolis tried to cover the lack of coordination of its players in this way, but I do not know how much these thoughts will respond in the long run and when the team is forced to use new players! These are questions that go back to the type of training and planning of Persepolis.