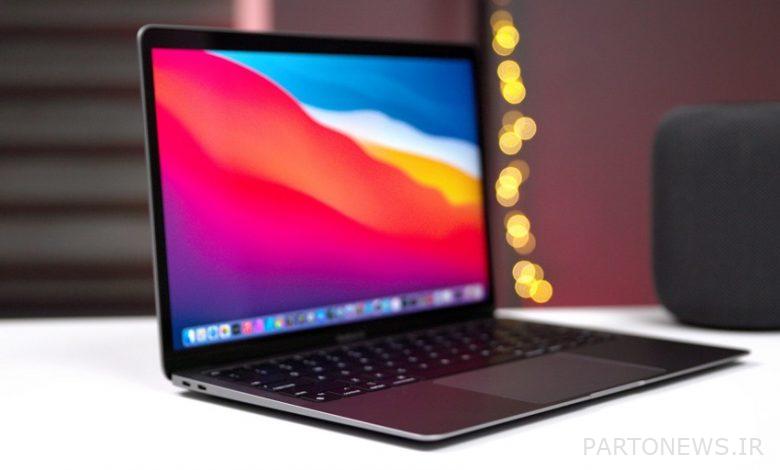 Breaking the screens of the MacBook M1 for no particular reason has been a nuisance to the Cupertinos since the launch of these products, with numerous reports from users of these devices, and now Apple must be held accountable in court. The world's most valuable company is now accused of cheating and lying in the marketing of its laptop, as well as abusing customer support and violating consumer rights laws. The lawsuit against Apple was filed Tuesday by Brusor and Fisher Law Firm in Northern California. Last week, the Migliaccio & Rathod LLP Institute in Washington investigated the screen problem of Apple's new generation MacBooks, which had been following Microsoft's Surface Pro 4 screen for three years, but it seems that the lawyers of another law firm would have sued Apple sooner. Worked.
Although the results of expert reviews of the Apple MacBook Air and Apple MacBook Pro 13-inch, which have an M1 chip based on the ARM architecture, are excellent, but these devices do not seem to be perfect. Several users of these laptops have claimed that after opening their device, they noticed that their screen cracked, while nothing happened to the device. One Reddit user He also reported that his 13-inch M1 MacBook LCD display broke just one week after purchase for no apparent reason. There have also been reports of vertical lines appearing and the screen turning black without any appearance problems.
What are the consequences of breaking the MacBook M1 screens for Apple?
The legal complaint states that the Apple MacBook M1 is defective because it has a very fragile screen or it turns black for no reason and blue and purple lines appear in it, and other problems related to the screen. The lawsuit alleges that Apple introduced the M1 MacBooks as a high-end product with excellent build quality, durability and reliability, but these claims were false. The law firm also claims that careful testing should have revealed these problems with the Apple laptop, so Apple has hidden its product problems.
Brusor and Fisher also want to sue Apple for violating consumers' rights by refusing to repair their devices while under warranty. One Apple user claimed $ 480 to replace the MacBook display, and another cited $ 615. In many cases, Apple has blamed the customer, so it did not accidentally consider breaking the laptop screen. A legal request from Apple is to reimburse users for the cost of replacing the display, as well as to compensate users who have experienced similar problems. Apple also needs to put an end to misinformation about the MacBook M1. It remains to be seen what will happen to this legal case.
Score: 5.0 Out of 5 (1 vote)
wait a little…