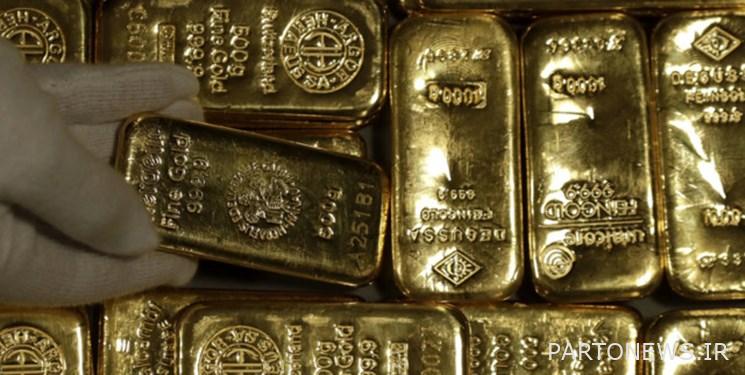 In today's trading in the world markets of precious metals and ounces of gold was priced at 1822.5 dollars, which is 3 dollars less than yesterday.
Despite the decline in gold prices today, the price of this precious metal increased by $ 52.9 compared to a month ago, but was $ 22.1 lower than a year ago.
Silver rose 2 cents to $ 23.14 an ounce in trading today.
The price of platinum and palladium, however, went up along with gold, so that platinum fell by $ 8 to $ 970 an ounce.
Palladium fell $ 22 to $ 1,832 an ounce.
Meanwhile, today we saw a decrease in the price of gold in the world market, which was expected to see a positive gold price with the devaluation of the dollar in the market.
According to Reuters, the factor that was able to neutralize the increasing effect of the devaluation of the dollar in the global market on the price of gold was the growth of 10-year US bond yields.
End of message /
Suggest this for the front page
.