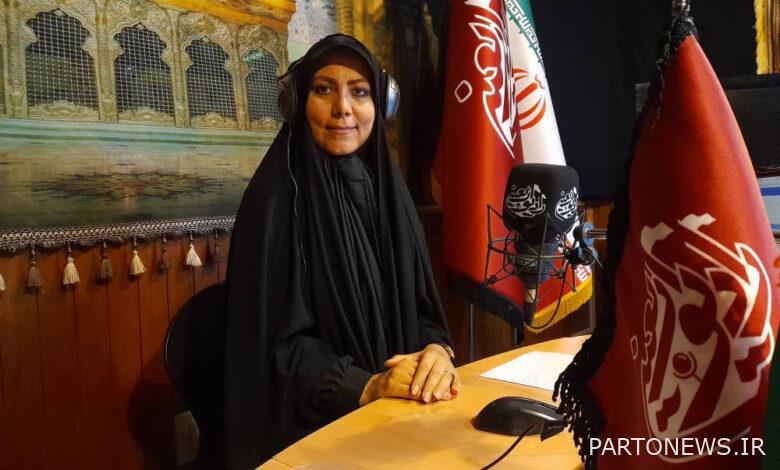 According to Mehr's reporter, "Man Zeinbam" is a special program about women and especially for women, which is being aired on Arbaeen Radio these days.
Sara Eshginia, one of the announcers of the "Man Zainab" program of Arbain Radio and the former host of the "Hamisheh Khoune" program of the Educat Sima network, told Mehr reporter about the performance on Arbain Radio: This year is the first year that I am performing on Arbain Radio, I did not participate in the previous years. . Of course, I don't remember ever spending time with someone to get a program, but Radio Arbain was the only channel that I suggested to a friend to perform there, and by the grace of God and Imam. Hussain (A.S.) agreed with me and they kindly gave me the performance of "Man Zainab" program.
He said about his interest in Karbala: I have never decided to go to Karbala. At one time, this opportunity was provided to me, but because I was in charge of the live television program "Always Home" and unfortunately, I did not find a replacement for myself to appear in the program, this opportunity was practically lost.
Eshghi Nia continued: But this year, God willing, it will be my day to go to Karbala and I think that the first trip will be a very special trip.
This TV presenter said about having the knowledge and awareness to run such programs: I believe that educational knowledge is needed to run a program on Arbaeen Radio and the same program "Man Zainabm". Also, knowledge of society's issues that should be up to date, knowledge of current news and content related to the Arbaeen pilgrimage, and of course hadiths and views of our religious elders and such things are the minimum information that a presenter and a speaker should have.
He also stated about the sensory and emotional characteristics of performing educational programs in Muharram and Safar: I believe that when better things happen in a performance, when the presenter himself believes from the bottom of his heart in what he says, you should be excited, so to speak. So that your heart and what comes from your heart is in the heart of your audience, and that is when you are a successful presenter.
About how she keeps this space for herself, Eshghi Nia reminded: I don't have a special plan, I just surrendered myself to the wave of Muharram and the movement of Arbaeen. If I ever talk about a legacy, I have tasted the legacy myself. If I ever get angry with a message, this anger really comes on its own, it is not artificial. Some friends may say that Ishki Nia cries a lot in this program, it is true that the audience likes and gives very good messages, but they may still have complaints, but this situation is not my fault and I think by the way Here you have to perform with all your emotions.
He went on to say: Our audience is very intelligent, they understand that this performance is artificial and that you show love and love for Allah or not, and if so, they will reject the program.
This TV presenter also said about the audience of this program: the audience of the "Man Zainab" program is from all walks of life, from the person who wants a card number to pay the travel expenses of the first few pilgrims, to others who have thousands of financial and spiritual problems in Karbala. to be