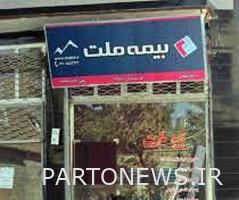 According to financial news, Mellat insurance company reported on its first half performance in 1401.
This insurance company recognized a net profit equal to 52 billion Tomans by the end of September, of which 14 billion Tomans were identified in spring and 38 billion Tomans in summer (171% growth compared to spring).
It should be noted that gross insurance premium income increased by 54% compared to the 6-month period ending in September 1400.
This report indicates that the average insurance income of the company increased by 31%.

Regarding the income from the issuance of insurance policies, Mellat Insurance identified an income of 489 billion tomans in the month of Mehr, which is accompanied by a significant increase compared to the previous months of this year. In this way, until the end of October of this year, this company managed to identify 1.692 billion Tomans in revenue, which compared to the same period last year, indicates a 14% growth in insurance premium revenue in the period under review.
A look at the portfolio of Mellat Insurance in the mentioned time period shows that, with proper risk management, the share of the third party car and medical insurance fields is less than 50% of the portfolio.
It seems that Mellat Insurance, with its favorable financial and technical foundation and new goals set in the recent management period, can reach the set goals and achieve the set goals by the end of the year.