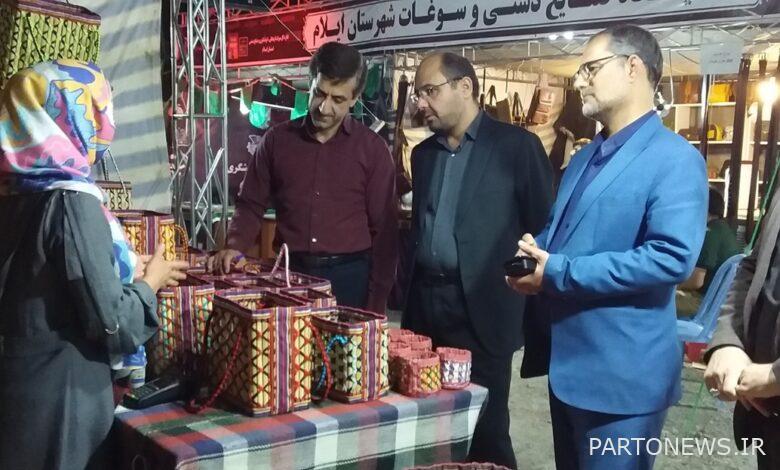 According to the Arya Heritage report, citing the public relations of the General Directorate of Cultural Heritage, Tourism and Handicrafts of Ilam, Nasser Bahram said on the evening of Wednesday 15th of Shahrivar 1402, during a visit to the province's local handicrafts and souvenirs exhibition, which was set up on the way of the pilgrims' return, he said: Introducing the potential capacities of the province in the field of Crafts are one of the priorities of the provincial media in the center of Ilam.
The Director General of Ilam Center Broadcasting, while talking to the artisans and artists of the province's handicrafts, considered this industry to represent the identity and originality of the province's artists and added: Making known the artistic and handicraft capacities of the province plays a very important role in the prosperity and economic development of the province.
Bahram, stating that the various vice-chairs of the province's radio and television are ready to reflect the special and unique art of the province's artists, especially women artists and entrepreneurs, noted that Arbaeen days and the presence of a large number of Hosseini pilgrims in Ilam province are a good opportunity to introduce the handicrafts and souvenirs of the province to the whole country. And even the world.
Director General of Ilam Center Broadcasting said: "Provincial media programmers reflect the creative and eye-catching art of artists, especially the women artisans of Ilam, by producing and broadcasting special programs."
Handicrafts artisans of the province, while appreciating the sincere and compassionate presence and companionship of the Director General of Broadcasting of Ilam Province, the introduction of the handicrafts and souvenirs of the province through the media frame, considered the economic prosperity and business creation in the field of handicrafts of the province, and requested the follow-up of the media to help establish the exhibition. And the weekly or monthly markets in the province for the sale and market of their products were organized by the provincial authorities.
end of message/