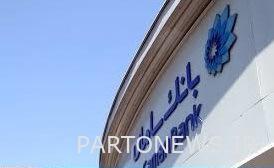 According to the financial news report According to Saman Media, based on the Central Bank's approval, the maximum amount of daily purchase transactions from each card belonging to genuine customers of Saman Bank has reached one billion Rials.
Before this, the purchase transaction amount through card readers and online payment portals with each bank card was 500 million Rials (equivalent to 50 million Tomans) per day.
It should be noted that the daily limit of one million rials for the total purchase transactions of all cards for each person remains unchanged.