International
Iran
Anti-Iranian sanctions of the European Union and England – Mehr news agency Iran and world's news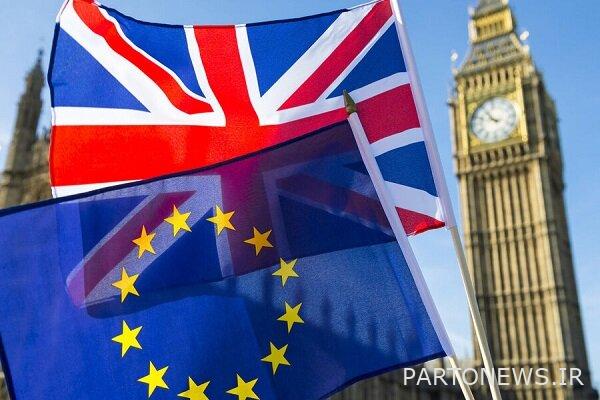 According to Mehr News Agency, quoted by Al Jazeera TV channel, the European Union and the United Kingdom imposed sanctions against Iran today in a coordinated action.
According to this media, the British government issued a statement and announced that it has sanctioned 24 officials in Iran under the pretext of human rights issues.
In this connection, London, violating international laws on the necessity of non-interference in the internal affairs of independent countries, under the pretext of violating human rights in Iran and actually supporting rioters, announced that it placed 24 Iranian individuals and institutions on its sanctions list. have given. The name of "Isa Zarepour", the Minister of Communications of Iran, is among those sanctioned today.
Euronews television channel, quoting "James Cleverly", the British foreign minister, took an interventionist position and claimed: "We put the Iranian officials who are responsible for the heinous violation of human rights on the list of sanctions!"
Al Jazeera TV channel also reported on the other hand: European Union added 29 individuals and 3 institutions in Iran to its list of sanctions.
Euronews reported that among those sanctioned today, the names of 4 police officers, some provincial heads of the police force and the Islamic Revolutionary Guard Corps, as well as the name of Kyomarth Heidari, the commander of the army's ground forces, under the pretext of confronting rioters and disrupting the security of the Iranian people. contract.
In this hostile action, the European Union also put "Press TV" news channel in its sanctions list today. Vahid Majid, head of cyber police and Ahmad Vahidi, Iran's interior minister, are among the other newly sanctioned.
According to the announcement of this media, the measures taken in the framework of these sanctions will include travel bans and blocking of the assets of these sanctioned individuals and institutions, as well as the ban of European companies and citizens from making financial payments to them.
With today's approval of this union, the number of Iranian individuals and institutions that are subject to Brussels' apparent human rights sanctions will increase to 126 individuals and 11 institutions.
In a statement published by Brussels in this regard, it is stated that the European Union and its member states will continue to support those who disturb people's security!