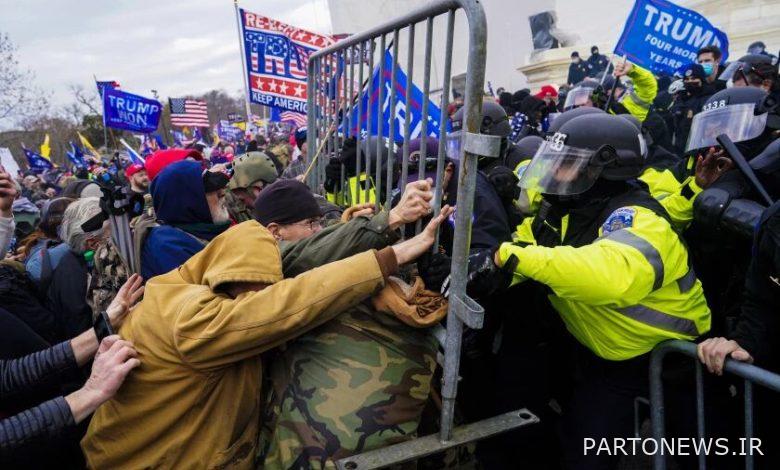 According to an IRNA report from the Los Angeles Times on Wednesday; The first program of its kind is scheduled to air at 5pm local time on Thursday at the most watched time.
Despite the large number of revelations and testimonies last year (2021) about the events leading up to the January 6 attack on the US Capitol during the review of the 2020 presidential election results and the defeat of then-President Donald Trump and the coming to power. Biden is a Democratic rival, but so far most of the news from the board has been about obtaining documents and testimonies from witnesses and insiders, especially those who were or were close to the Trump administration. اند.
This week's meetings, the first by the committee in 10 months, showcase witnesses and backgrounds that are crucial to understanding the events of January 6 and why. It will be more principled.
Adam Schiff, a Republican member of the House of Representatives and a member of the panel, said that we will present the evidence we have gathered through testimonies and testimonials and a variety of media that will be both highly engaging and deeply informative. . Finally, through these meetings and our final report, we will determine the full cause of the tragic event of January 6, which will be an important step in ensuring that such an attack on our democracy does not happen again.
Coinciding with the final round of the 2020 US presidential election on January 6, 2016, a group of racists After Trump's speech about election fraud, they stormed the congressional building and occupied it for hours.
Many experts and analysts have called this an attack on democracy in the United States and even considered it the worst terrorist incident since the September 11, 2001 attacks on American soil.
Following this incident, for the second time, and after the end of his presidency, Trump was acquitted of inciting the attackers, as in the first case.
The Department of Homeland Security on Tuesday, local time, called for an increase in threats and possible escalation of violence and unrest, an "increase in threat space" by "domestic terrorism and foreign enemies" and a possible escalation of violence in the United States over the next few months. Warned.
"As noted in previous recommendations, the United States continues to face an escalating threat, and several recent attacks have highlighted the dynamic and complex nature of the threat," it said. The threat environment is expected to become more dynamic in the coming months as several important events are likely to be used to justify violence against a range of targets.
The Department of Homeland Security also said potential targets include public gatherings, religious institutions, schools, racial and religious minorities, government facilities and staff, critical infrastructure, the media, and ideological opponents in the United States.