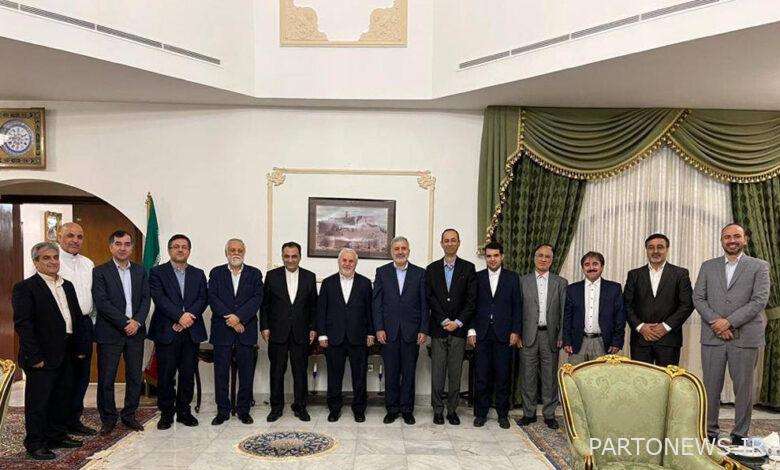 According to Aria Heritage report, on the occasion of the success of the Iranian delegation in the global registration of 54 Iranian caravanserais in the UNESCO World Heritage Committee, Reza Enaiti, the Iranian ambassador to Saudi Arabia, was accompanied by Ali Darabi, acting minister and deputy minister of cultural heritage, and the delegation at the embassy.
The dinner was attended by the ambassador and his colleagues at the Embassy of the Islamic Republic of Iran in Saudi Arabia.
In this ceremony, Darabi expressed his satisfaction with the success of our country in the world registration of 54 Iranian caravanserais at the 45th meeting of the UNESCO World Heritage National Committee in Riyadh and said: Iran has more than 1000 caravanserais, 700 of which are nationally registered. 54 registered caravanserais are scattered in 24 provinces of the country and this is a great asset and capacity for the cultural heritage of the country's cities.
The Deputy Minister and Deputy Minister of Cultural Heritage added: The global registration of historical and natural monuments has a significant effect on the increase of tourists and the prosperity of the tourism industry. In addition, it is considered as a sign of the historical and civilizational roots of a nation. Also, local communities and people will actively participate in the protection of registered works.
Darabi said: With the registration of 54 caravanserais, the number of tangible works registered in Iran has increased to 27.
Enayati, the ambassador of the Islamic Republic of Iran in Saudi Arabia, expressed his gratitude to the Iranian delegation and said: This action will lead to a better introduction of "Cultural Iran" in the world and promote political and cultural relations between Iran and other countries.
He added: Iran and Saudi Arabia are determined to develop, consolidate and deepen relations and friendship, and cultural cooperation, especially in the field of cultural heritage, will play an important role in this field, considering the commonalities of the two countries.
Based on this news, yesterday, Sunday 26 September 1402, at the 45th meeting of the UNESCO World Heritage Committee in Riyadh, Saudi Arabia, the case of "Iranian caravanserais" was approved and registered.
end of message/