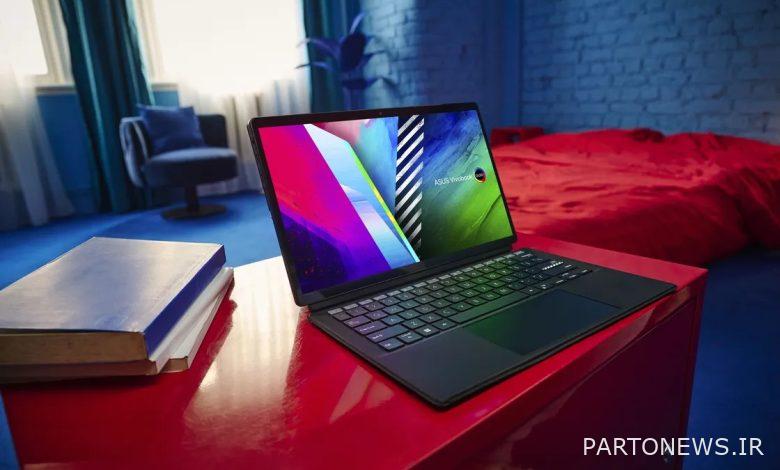 Today, especially in the portable PC market, there are factors that can hardly be categorized. Asus is one of the manufacturers that has a significant activity in making such products. notebook VivoBook 13 Slate The latest example of the achievements of this Taiwanese manufacturer is that we can not call it exactly a laptop or notebook because in some ways, it looks more like a tablet. In any case, this hybrid product is equipped with a touch screen like a smart tablet and a keyboard similar to what we see in laptops.
Introducing the Asus VivoBook 13 Slate notebook
The VivoBook 13 Slate is a Windows laptop / tablet with a 13.3-inch OLED display and detachable keyboard. The base price set by Asus for this device is $ 599.99. One of the unique points in this device is the presence of OLED display. Although we often see the use of these panels in today's laptops, we have rarely heard of hybrid computers that manufacturers use OLED panels in these devices.
According to the VivoBook 13 Slate display, it is capable of displaying 1.07 billion different colors and can cover 100% of the DCI-P3 color gamut. The response time of this display is very short and equal to 0.2 milliseconds. Asus claims that this display has blue light filters that can reduce harmful light by up to 70% compared to LCD displays. However, it should be noted that many of today's LCD panels have different technologies to reduce the level of blue light.
Asus has used a 16: 9 aspect ratio in this device, which makes the VivoBook 13 Slate more suitable for entertainment than people who use these devices for digital design. With this aspect ratio, users can view media content in full size. Something that only works well on 16: 9 screens. However, Asus also offers a stylus with the VivoBook 13 Slate. The Asus Pen 2.0 pen is magnetically attached to the body of the device.
High purchase value despite having OLED panel, keyboard and stylus pen
Given the base price of $ 600, it should be said that Asus has done a good price for a device equipped with an OLED display. For comparison, we can mention the Surface Pro 8 or iPad Pro, which are almost twice as expensive, and users even have to buy a stylus keyboard and pen separately. Asus, on the other hand, offers both with the VivoBook 13 Slate.
OLED displays are increasingly present in 13- and 14-inch laptops these days. Samsung announced in January that it would soon begin mass production of OLED panels for laptops, starting last September. Samsung's new panels have been featured in a number of Asus 2021 products, and users now have access to more affordable OLEDs from other manufacturers, such as Lenovo's detachable Duet 5 Chromebook. The release of the Asus VivoBook 13 Slate notebook will start next month.
Score: 5.0 Out of 5 (1 vote)
wait a little…