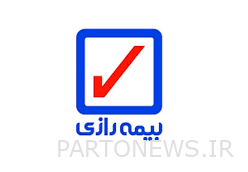 According to the financial news report, citing the public relations and international affairs of Razi Insurance, in the middle of Bahman of last year, considering the holidays of Rajab and half of Shaban, the festival (Homai Rahmat) from 16 Bahman to 15 March, with the aim of focusing on representatives and paying attention to the representatives Haghigi, aggressive marketing and attracting high-quality portfolio, increasing the amount of cash sales and increasing motivation and creating vitality in the sales network were held in the last days of the year.
In this festival, 998 representatives were able to enter the festival, of which 884 representatives recorded sales growth.
According to this report, 684 representatives were able to receive the intended component of the festival during the period of the festival, which ultimately resulted in a 43% increase in the sales of the representatives during the one month period of the Homa Rahmat festival compared to the first 10 months of 1401 in the insurance sector. Non-life registered.
Also, the growth of collection from agents has registered 61% and the fee received by agents has registered a growth of 112%.
Surveys indicate that the three representatives of Shkowe Faraz Arya, Nazanin Rabiei and Mohsen Haj Mirza Ali Akbar have received the highest number of points in this festival, respectively.
According to the report of public relations and international affairs, Ali Jabari – the CEO of Razi Insurance in the last two years, according to five strategic turns, has paid special attention to the area of ​​the central representative and the growth of the performance of the representatives, and requested the managements and executive and technical assistants to hold sales festivals and product introductions. An insurance aimed at increasing the penetration rate of insurance, increasing the performance of agents and providing up-to-date services.