Balls and nets
Sport
Iranian team manager complains about lack of planning for Asian / Fatimid championships: ‌ Everyone should help Mahdavikia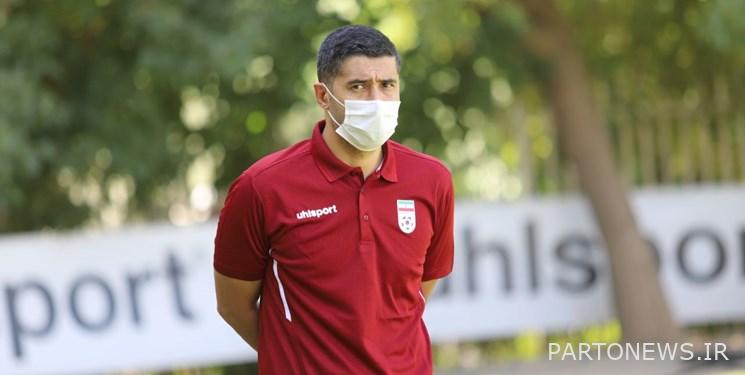 According to Fars News Agency, Faraz Fatemi said about the latest situation of Omid national football team before the game with Uzbekistan: "The situation of hosting in terms of hotel, food and facilities in Qarshi is not in line with the Asian Championship." We also had problems in Tashkent, but it was not as dramatic as Qarshi. In the previous program, it was not supposed to be the third game of the Iranian team in Qarshi, and we were not even supposed to have a VAR in the group stage. The system was supposed to be used from the quarter stage when the AFC program changed.
Regarding the expectation of a conclusion from the Omid national team in a situation where the average age is two years lower than other teams participating in the Asian Under-23 Championship, he said: "We should respect the decision of Mehdi Mahdavi Kia, the head coach of the Omid team, which is an Iranian football legend." Everyone should help him because his goal is to support and prepare the Omid team for the qualifying competitions for the Paris Olympics, and for this reason, the Iranian team is two years younger than the other teams.
In an interview with the Football Federation's website, the head of the Omid national team stated: The players under the age of 21 are being beaten. Ninety percent of Omid players do not play in their team and now they are gaining experience in these competitions. Behind Mehdi Kia's decision is a thought that will ultimately benefit the Iranian Omid team in the qualifying competitions for the Paris Olympics.
Referring to the need for strong preparation matches for Omid, Fatemi said: "Good friendly matches should be prepared for the qualifying competitions for the Paris Olympics." The children of Omid team have also sworn to win Uzbekistan. Hassan Kamranifar, the secretary general of the federation, has been following the affairs of Omid team regularly, and Mirshad Majedi, in contact with Roshan Irmatov, solved the problems of Omid team.
He continued: Majidi has a special reward for Omid team in case of ascent. The team will prepare for the Islamic Games in August after the competition, which will start in the first week of August.
End of message /
Suggest this for the front page