Balls and nets
Sport
Iran's glorious return with the defeat of the United States / Young volleyball players shone – Mehr News Agency | Iran and world's news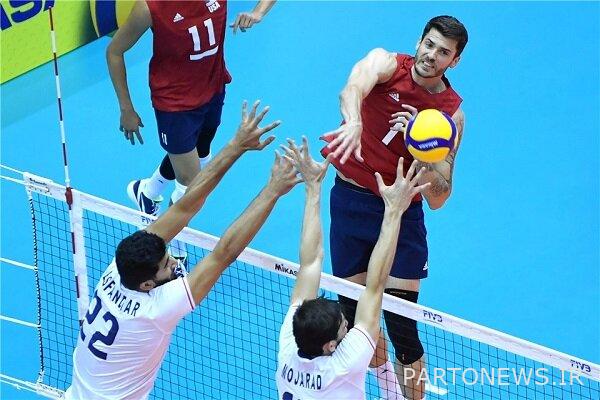 According to the Mehr correspondent, the second week of the Nations Volleyball League competitions was followed this Thursday evening by a match between the national volleyball teams of Iran and the United States in Sofia, Bulgaria, during which Behrouz Atai's students defeated their opponents 3-0.
The Iranian national team, which also finished the first week of the Nations League with two defeats, lost 3-0 in the first match of the second week against the Bulgarian national team in order to continue its process of failures.
The young and inexperienced national team of our country, who have participated in the League of Nations under the guidance of the Iranian coach during this period, tried hard to win the match against the United States and achieved their goal by presenting an acceptable performance.
Contrary to expectations, Atai's students appeared brilliant in the first set and were able to defeat their opponent ٢٥ to تا to surprise the opponent.
In the second set, the national team of our country showed acceptance and kept the difference with the opponent ١٦ 2 اما, but the opponent was able to equalize the game with 3 points with a few changes in the lineup, and this situation went up to 4 points, but in the end this Iran Was the one who finished the second set in his favor.
The third set was close for both teams and the two teams had intense competition up to the score با, however, the Iranian national team did better and then went ahead 4: 2 and finally won 4: 1.