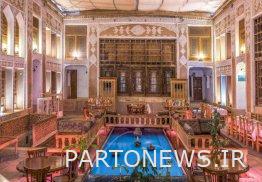 According to Aria Heritage Report, citing the public relations of the General Directorate of Cultural Heritage, Tourism and Handicrafts of Yazd Province, Mohammad Mir Shamsi on Thursday, January 15, while pointing to the issuance of 367 in-principle approvals for the establishment of tourism facilities in the province during the past nine months, said: These approvals are based on the forecast of an investment volume of 200 thousand billion Rial is under construction by the private sector.
The deputy director of investment and resource provision of the General Directorate of Cultural Heritage, Tourism and Handicrafts of Yazd province added: the approval in principle issued in the form of building a hotel, tourist complex, traditional residence, traditional dining room and ecotourism residence, recreation center, hydrotherapy center, nature park, etc. It is the province that if these units are established and completed, employment will be provided for 9268 people.
Mir Shamsi continued: Since the beginning of the year, 32 tourism investment projects have been completed and operated with an investment volume of 5240 billion Rials, and 337 people have been provided with the employment of these projects.
He further listed special support for tourism investors as one of the important priorities of the province and added: the growth and development of infrastructure and support for investment and tourism sector activists will be the factor of prosperity, mobility and job creation in this sector.
Yazd province has unique capacities for tourism, which the general administration is ready to cooperate with in the form of anonymous permits and prepared investment opportunities.
end of message/