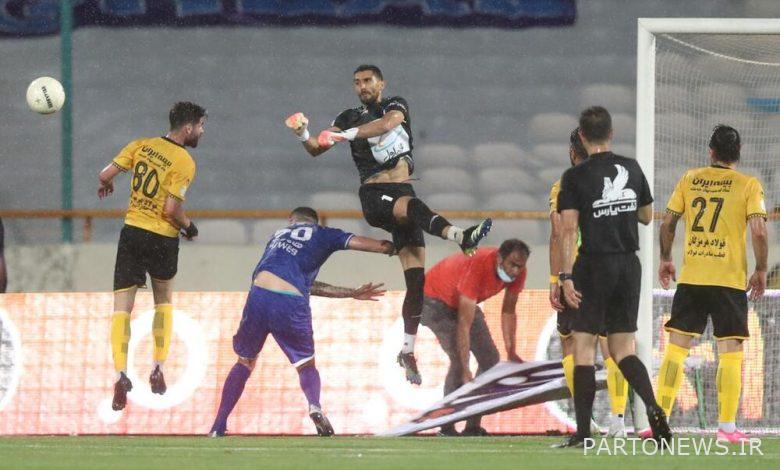 Abdul Ali Changiz, in an interview with Mehr, about the situation of Esteghlal, said: "The Blues are training hard these days so that they can prepare for the match against Sepahan." A match that can determine the fate of Esteghlal's championship in the Premier League to some extent.
He added: "If the Blues can defeat Sepahan and any result that Persepolis gets against Peykan, they will still maintain their six-point distance with Persepolis and will be one step closer to winning the Premier League." There are six difficult weeks left for the Reds in the Premier League, and any team that loses points will have a harder time winning.
He said: "It is true that Esteghlal has better conditions than Persepolis, but this should not make Esteghlal think that the championship is in their hands." The technical staff and players must work harder in these six weeks, and the support of the fans, both in Tehran and in the cities where Esteghlal plays, can help the Blues win.
The former Esteghlal striker continued: Sepahan is fully prepared to participate in the Asian Champions League. The army has very good attackers, which will make it difficult for the defenders of independence. Esteghlal's defense must be vigilant, and if they want to win, they must not allow the Sepahan attackers to take advantage of the opportunities they seize. Because a negligence and mistake will cause Esteghlal not to achieve what it is looking for in a meeting with Sepahan.
Regarding the fight between Rashid Mazaheri and Hossein Hosseini inside the gates of the two teams, he said: "Rashid Mazaheri was present in Esteghlal, but there were problems that he could not accompany the Blues until the end of the season. Of course, he was not innocent and maybe one of the reasons The fact that the fans and the technical staff took a stand against him was that Esteghlal did not accompany him in the match against Al-Hilal, which was very expensive for the technical staff and the fans. But in total there are two worthy goalkeepers who can compete very well with each other. Of course, Mazaheri also made some remarks and made sarcasm to Esteghlal's technical staff, but I believe that Farhad Majidi and his colleagues should not pay attention to these issues and focus on winning this match so that they can take another step closer to winning the Premier League.
"The role of the fans will be very influential in these six weeks," Genghis concluded. The Blues have three games in Tehran in which the presence and support of the fans can play a decisive role in the success of Esteghlal. Therefore, Esteghlal fans should understand the situation and encourage and support their team with all their being by attending the stadium, whether in Tehran or in different cities, so that Esteghlal achieves the desired result.