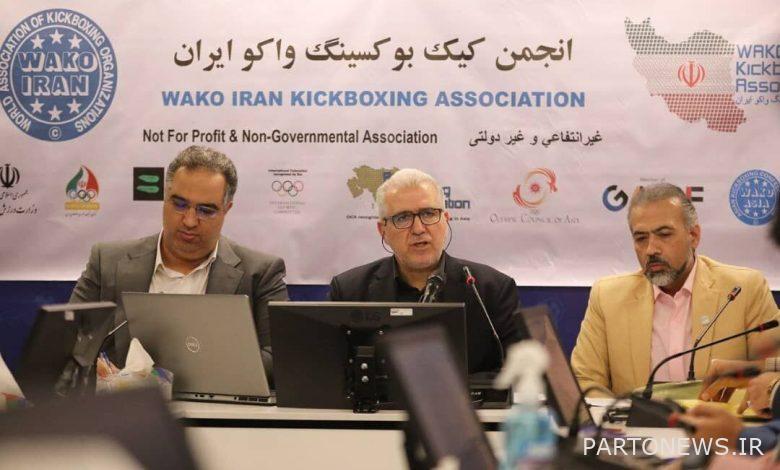 According to IRNA, a press conference Nasser Nasiri The President of the Waco Iran Kickboxing Association and the President of the Asian Confederation was held today (Thursday).
At first, he stated about the conditions of this association: "We refused to continue cooperating with the federation of sports associations." We are the only association that is allowed to participate in important competitions and we have tried a lot in the past years to explain the position of kickboxing.
He added: "This sport is badly defined in our country and several branches have been created for kickboxing." Kickboxing is a fighting sport and has seven branches, three of which are fighting. We also have four control branches in tatami disciplines.
He added: "In the martial arts federation, by paying fees, they create indigenous styles, while each discipline has an international legal reference that must be recognized and become a member of GISFA." Waco Kickboxing has also been an official member of the International Committee since 2016 and participates in important games.
Nasiri clarified: When you can have a national team to become a member of GAISF, the International and Asian Federation, why not use it. We have these factors in our country, but we have been having problems with the federation of martial arts associations for many years.
"Years ago, my identity was forged in the Martial Arts Federation, but the Asian Confederation and the Organizing Committee realized that we had to cancel two important events," said Waco, the head of kickboxing and Waco.
Nasiri said: "Our intention was not to continue interference in this field and to be able to create medals so that coaches and champions can use its benefits." We are a member of the World Federation and it is strange that we were not helped to prepare for one Rial for competitions, but they ask us for medals for competitions such as indoor.
He said: "The World Federation wrote a letter three months ago that Iran's kickboxing disputes will hurt Asia and if it continues, Iran will be excluded from various events."
He added: "The federation of sports associations has reminded us again for Islamic countries to form a team. It is not possible to help friends who want to intervene in technical issues as well." I informed the officials of the National Olympic Committee that we are ready to participate in the Games of Islamic countries, but we want a camp for three months and we need to hire a foreign coach in the women's section.
The head of kickboxing, Waco, explained about attending the games of Islamic countries: "This event is very important and we wrote a letter that they did not answer us and now they are asking us for a team of 40 people." We can send 50 people, but we need to prepare. The National Olympic Committee pays for the expenses, but we hope that it will be spent on our team instead of being given to the Federation of Sports Associations, because we are no longer under the supervision of this federation.