Chastity and hijab
social
It is not possible to enjoin good and forbid evil by taking negative action – Mehr news agency Iran and world's news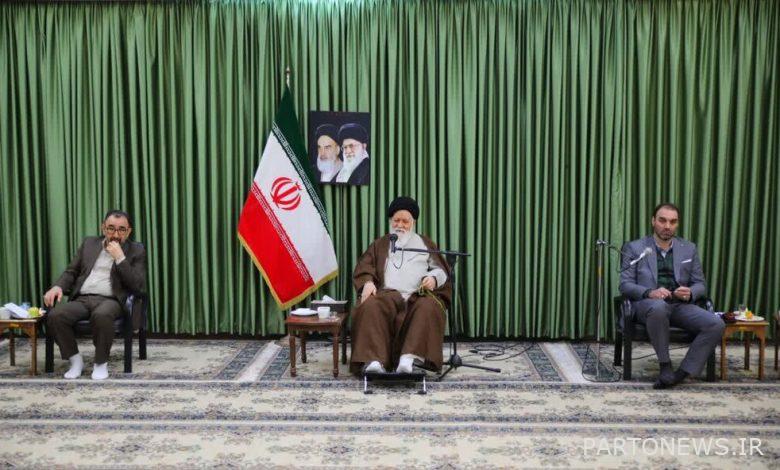 According to Mehr news agency, Ayatollah Seyyed Ahmad Alamulhadi, in a meeting with the members of the headquarters for revitalizing the good and forbidding of the province, which was hosted by the representative office of the Supreme Leader in Razavi Khorasan, emphasized the need for conscious and program-based action in the field of hijab. And Afaf stated: The establishment of cultural camps in Mashhad is one of the positive measures that has given many concerned people and families of Mashhad hope for the final determination of the hijab issue. However, instead of the works having a declarative role, it should enter the field of action.
The representative of the Supreme Leader in Khorasan, Razavi, said: It is certain that only the police force cannot act in this field, because it is not possible to enjoin what is good and forbid what is evil with only negative action. It is not possible to start it by closing it and hoping that the hijab will become a culture, but instead, the secret of success in this field is that all matters are based on a clear plan. The camp program should be taken seriously by all those who are responsible.
He stated: Just as it has become a culture in universities that male students with inappropriate clothing and female students with sharp make-up are not allowed to enter the university environment, this culture should be implemented in other social fields as well.
Ayatollah Alam Al-Hadi stated that in the issue of hijab and chastity, it is necessary to demand the restoration of the command of the good and the prohibition of the evil. Gr to be the center of the authorities, he continued: A reliable authority should be identified so that those who complain about the hijab category know that they can only refer to it for any words in this regard. Along with this, an official body should be identified to announce statistics and information about the actions and actions taken.
The representative of Wali Faqih in Khorasan Razavi clarified: With all these interpretations, I tell you to do your duty for the sake of God and do not be afraid of the sidelines because if it is based on fear, an issue may always be raised in the virtual space and in the Ma'and media. create a cultural attack against us.
I have to say; Explaining the details of the executive program of the Hijab and Afaf cultural camps and the discussion around it were among the other focuses of this meeting.