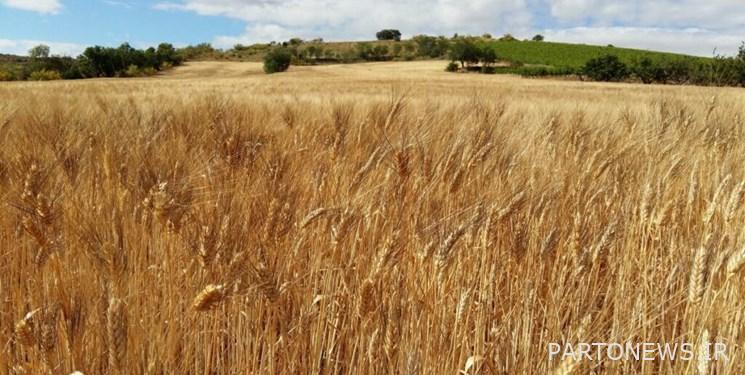 According to Fars News Agency's International Group, Italian Foreign Minister Luigi Di Mayo stated yesterday (Saturday) that he was convinced that the "World Bread War" had begun due to the siege of Ukrainian grain and that vulnerable countries would be barred from gaining access to grain. This means that "new conflicts are likely in Africa".
According to Fox 5, the Italian Foreign Minister warned of a global bread crisis: "We must end the ongoing World Bread War, there is a possibility of political instability in Africa. "The spread of terrorist organizations could be due to the current grain crisis."
"Russian President Vladimir Putin must achieve peace as soon as possible," he said, stressing the need to end the war in Ukraine. "The agreement also includes a grain agreement and a ceasefire agreement that will allow us to evacuate civilians, women and children in eastern Ukraine."
"What we are doing is that Russia does not block the export of wheat from Ukrainian ports, because at the moment we are in danger of starting a war in Africa," he said.
The Italian Foreign Minister reiterated that he would work with Germany, Turkey, France and other allies to achieve the goal of lifting the ban on wheat exports from Ukraine.
Earlier, Russian presidential spokesman Dmitry Peskov said the West should only blame itself for the global food crisis, which has made it difficult to supply Ukrainian grain to world markets.
Rejecting the accusations against Russia, Peskov stressed that illegal sanctions against Moscow should be lifted to resolve the global grain shortage crisis.
A Kremlin spokesman said: "They (the West) must repeal those illegal decisions (sanctions against Russia). [محدودیت‌هایی] "It prevents companies from renting ships, exporting grain, etc. – until supply resumes."
Russia and Ukraine together account for about a third of the world's wheat supply. Ukraine is also a major exporter of corn, barley, sunflower oil and canola oil. Russia and Belarus also account for more than 40% of global potash exports.
According to the UN, 36 countries supply more than half of their wheat needs through Ukraine and Russia, including Lebanon, Syria, Yemen, Somalia and the Congo.
The British military's intelligence service, meanwhile, has claimed that Russia's naval blockade of Ukrainian ports is blocking grain exports, but that land exports will not replace these shortages.
Meanwhile, Russian Security Council Deputy Chairman Dmitry Medvedev told Qatar's Al-Jazeera television channel that Western efforts to accuse Russia of creating a global food crisis were false, as the situation had deteriorated over the past few years.
"In order to improve food security around the world, to optimize the food situation, we have to lift reciprocal sanctions and prices will start to fall," the former Russian president said.
The Russian official lied about the West's efforts to blame Russia for the crisis, saying that the food situation on the planet began to deteriorate about five or seven years ago. There were many reasons, miscalculations in macroeconomics, poor yields, drought, climate change, decisions made by some governments that were sometimes not quite right. It all started here. (More details)
End of message.
Suggest this for the front page