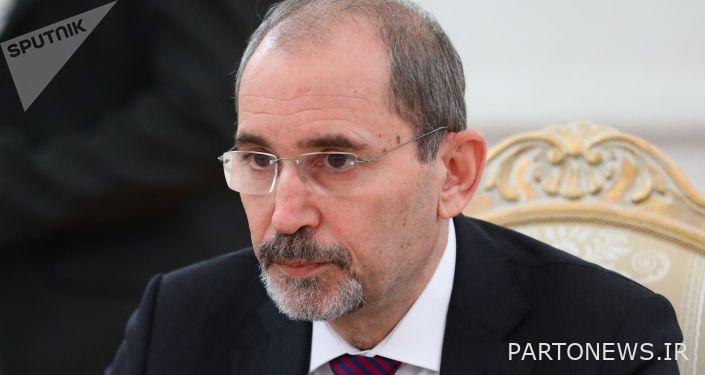 Political
Get a short link
Jordanian Foreign Minister Ayman al-Safadi backed Riyadh over Beirut over recent diplomatic tensions, saying the security of Saudi Arabia and the Gulf states is Jordan's security.
According to Sputnik, quoting Mehr News Agency, the Jordanian Foreign Minister described the security of Saudi Arabia and the countries bordering the Persian Gulf as Jordan's security.
According to the report, Ayman al-Safadi added that Jordan opposes any insult to Saudi Arabia.
The Jordanian Foreign Minister also stressed the need to end the Yemeni crisis in accordance with agreed criteria, including Security Council Resolution 2216 and National Dialogue, and the Riyadh Agreement.
Al-Safadi said that Jordan continues to work with its partners to resolve the crisis in Yemen, claiming that the position of the Houthis (Ansarullah forces) is an obstacle to this solution.
It is worth mentioning that on Friday, November 28, Saudi Arabia recalled its ambassador from Lebanon, expelled the Lebanese ambassador to Lebanon, and stopped the import of all goods from Lebanon.
The Saudi pretext for this action was the release of a video of Lebanese Information Minister George Qardahi condemning the Arab countries' war against Yemen. Qardahi's stance was challenged a month before he took office. In addition, not only has there been talk of Riyadh taking tougher measures against Beirut in the coming days, but also some Gulf Arab states, following Saudi Arabia, have recalled their ambassadors from Lebanon.
"The fact is that the Saudis, like the Zionists, are creating controversy," wrote Abdul Bari Atwan, a well-known analyst in the Arab world. Saudi Arabia recently gave the Beirut ambassador in Riyadh 48 hours to leave Saudi Arabia. The import of goods from Lebanon is also banned. The question is, what is all this fuss about? What did Qardahi say?
The famous analyst of the Arab world emphasized in his article: Qardahi expressed his opinion on the war in Yemen a month before he became the minister. He said that the war in Yemen is a futile war. Why did Saudi Arabia exhume Qardahi's words? The Saudis are seeking intimidation and blackmail through this. The fact is that the war in Yemen is a futile and aggressive war.
He added: "Who is bombing the mourning and wedding ceremonies in Yemen?" Who kills civilians? Who announced that Operation Storm of Determination has started in Yemen? Who is targeting schools, mosques and residential areas? According to published statistics, 300,000 to 350,000 Yemenis have been martyred in the war against Saudi Arabia in recent years.