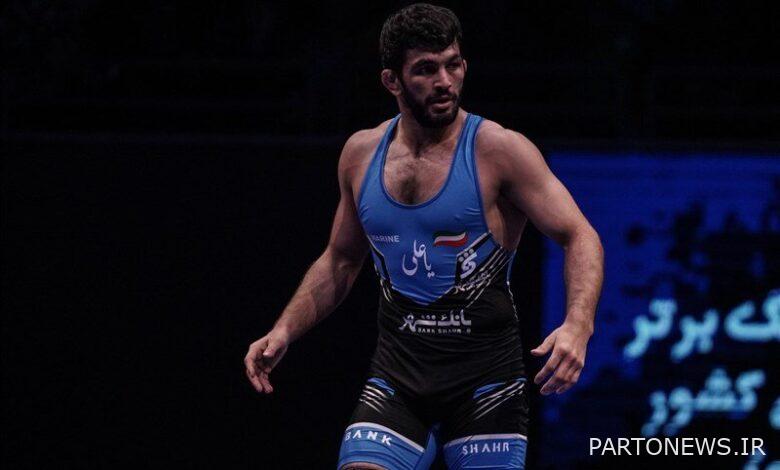 According to Mehr news agency, Hassan Yazdani and David Taylor's press conference was held one day before the start of the World Championships in Belgrade, Serbia, and the two famous wrestlers in the world talked about facing each other.
Hassan Yazdani expressed his satisfaction with the conditions he has to participate in the World Championships in Belgrade and said: My conditions are very different from last year and I came to these competitions with preparation.
In response to a foreign reporter's question about the reason for his withdrawal from cyberspace, he said: I have more important things to do than cyberspace. During this time, I had the opportunity to focus on my training and implement them in the competitions and give the best performance. Staying away from cyber space was a personal decision and I focused all on training and wrestling.
Also, David Taylor, the famous American wrestler and Yazdani's main rival, also said in this press conference: I am very excited that my possible meeting with Yazdani will be held in this tournament. I rarely compete and when I'm against Hassan I'm excited. We are 2 world and Olympic champions who test each other and even strengthen each other.