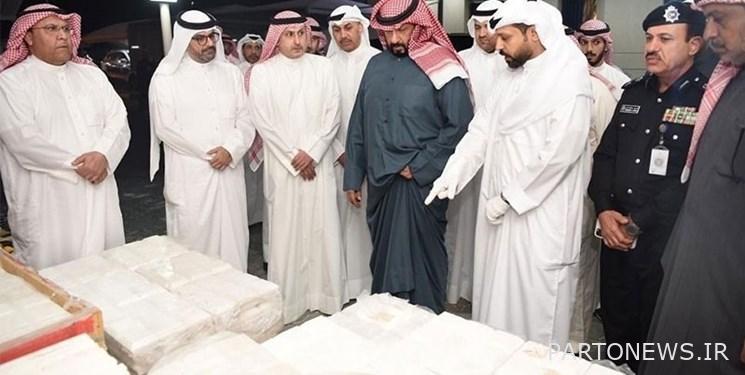 According to the report of Fars International News Agency, after the recent big discovery in Kuwait regarding several shipments of narcotics, the country's officials are now thinking of increasing the range of heavier punishments for those accused related to narcotics.
Last Sunday, Kuwait announced the discovery of two large shipments of drugs. According to the newspapercommunication» Kuwait, during the visit of these two shipments, the Deputy Prime Minister of Kuwait announced that one shipment contains one million two hundred thousand Captagon tablets and the second shipment contains 250 kilograms of hashish (bhang) and 102 It was kg of glass.
Now Brigadier General Mohammad Qabazard, Director General of Kuwait's Anti-Narcotics Department, announced his country's efforts to expand the scope of the death penalty for promoters and defendants related to some types of drugs.
According to the newspaperThe news"Kuwait, Qabazard said, now many proposals have been made to be more successful in the fight against drugs. The most important of these proposals is to increase the punishment for the promoters of the two narcotic drugs "marijuana". [ی صنعتی] And it is glass. It is suggested that these two be included in table number one of the relevant law, which is punishable by death.
Qabazard said that Kuwait and the member countries of the Persian Gulf Cooperation Council have been targeted by drug and alcohol dealers, and this is due to the income of the citizens of Kuwait and the Persian Gulf, and on the other hand, the geographical location of these countries is close to the areas under cultivation and manufacture of prohibited industrial substances. .

Yellow
The last cases of capital punishment in Kuwait date back to the middle of last November, when seven people, including two women, were executed for the crime of murder. These seven cases were the first cases of executions in Kuwait since 2017, which was opposed by some human rights centers and also by the European Union's interference in Kuwait's internal affairs. The European Union threatened that this issue could adversely affect negotiations related to Kuwait's Schengen visa exemption.
In response to the European Parliament, which took a position in this regard (because on the day of the execution, a member of the European Parliament had traveled to Kuwait), Kuwait's Foreign Minister Salem Abdullah Al-Jaber Al-Sabah saidHis country rejects the statement of the European Parliament. "I categorically reject any interference in our internal affairs," he said at the press conference. We also reject interference in our judicial system and are proud of our democracy. We hope that European countries will not politicize the issue of Kuwait's exemption from Schengen visa.
end of message/p
You can edit this article

Suggest this article for the first page