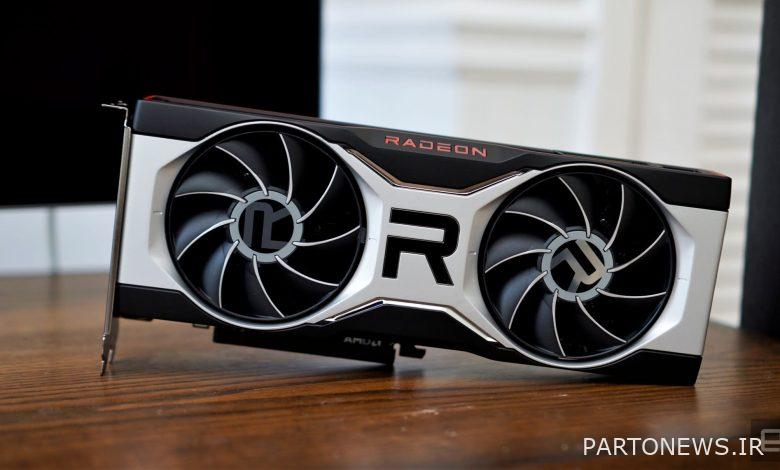 AMD recently unveiled its graphics cards for laptops during the CES 2023 event, such as the Radeon RX 7700S graphics card, and now we have seen the release of the first benchmark of this graphics card. On the Geekbench database Are. This graphics card is considered a mid-range graphics card and is based on Navi 33 silicon.
Navi 33 silicone is not a high-end silicone, but it is not low-end either. The substrate area of ​​this chipset is relatively small (204 mm2), but it houses 13.3 billion transistors. The number of transistors in this processor is still 10% more than the old flagship graphics cards like GeForce GTX 1080 Ti.
RX 7700S graphics card on Geekbench
As we said, the Radeon RX 7700S graphics card is based on Navi 33 silicon and this time it was seen on an ASUS TUF A16 laptop. Asus has not introduced any new TUF Dash series gaming laptop until now, and the product code of this laptop is also the same as the TUF A16 Advantage Edition (FA617) gaming laptop that Asus introduced during the CES 2023 event. These laptops can be ordered with Ryzen 7000HS Phoenix processors and Radeon RX 7700S graphics cards.
This particular laptop we are talking about, seen on Geekbench, is equipped with a 6-core Ryzen 5 7535HS processor, which is a Zen 3 processor from the Rembrandt series. The Radeon RX 7700S graphics card specs are also what we know – 2048 stream processors and 8GB of GDDR6 memory via a 128-bit interface.
Since we now have the RTX 4070, RTX 4060, and RTX 4050 laptop graphics card scores officially on Geekbench, we can make a brief comparison. As the results show, the RX 7700S graphics card is about 12% faster than its predecessor, the RX 6700S RDNA 2, and is only 2% behind its closest competitor, the RTX 4050 graphics card.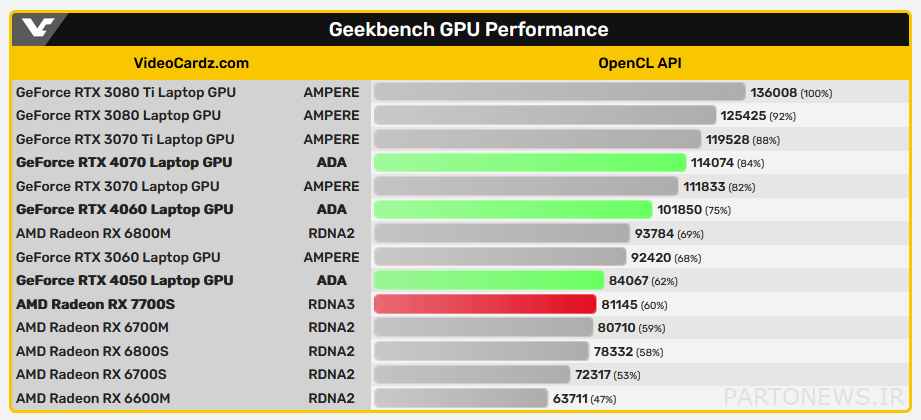 Let us point out that it is too early to judge. Until this moment, we have no information about the energy consumption of different versions of any of these cards, and this issue alone determines the performance of the cards in relation to each other. In addition, Geekbench is not a gaming benchmark and is not a good benchmark for comparing gaming graphics cards. Anyway, more information about all these graphics cards will be released in the coming weeks.
Related posts