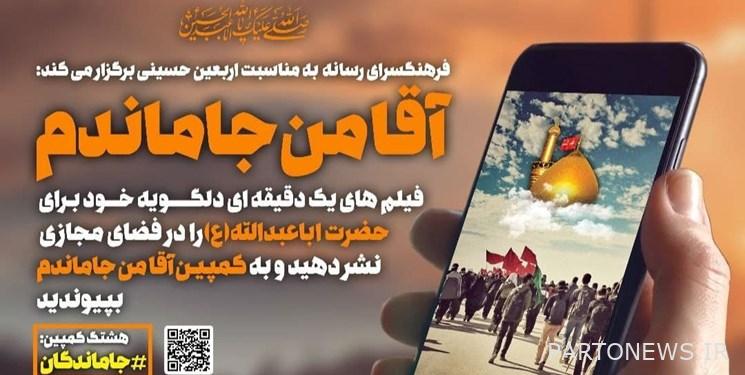 According to Fars News Agency, on the eve of Arbaeen Hosseini, a large number of mourners of Seyyed al-Shohada in Iran are eager to attend the Arbaeen million march and the pilgrimage of Imam Hussein (as), but due to the limitations caused by the corona virus, this march with special health measures and a smaller population. It will be held for the lovers of Aba Abdullah who travel to Karbala from Iran.
Simultaneously with this glorious ceremony, the Media Cultural Center has organized the "Sir, I stayed" campaign for the survivors of the Arbaeen sidewalk and tries to show the nostalgia and pain of the lovers of the martyrs in the form of photos and images in order to express the pure feelings of the mourning citizens. Bring cyberspace before the eyes of the world.
In this media campaign, the mourners and lovers of the martyrs who can not participate in the glorious Arbaeen march this year should publish one-minute videos of their condolences for Hazrat Aba Abdullah Al-Hussein PBUH with the hashtag "Remnants" in cyberspace and join the "My Lord Jaman" campaign. Join.
The Media Cultural Center is in charge of organizing this campaign and will welcome Hosseini's mourners by publishing these one-minute films in cyberspace.
End of message /
.