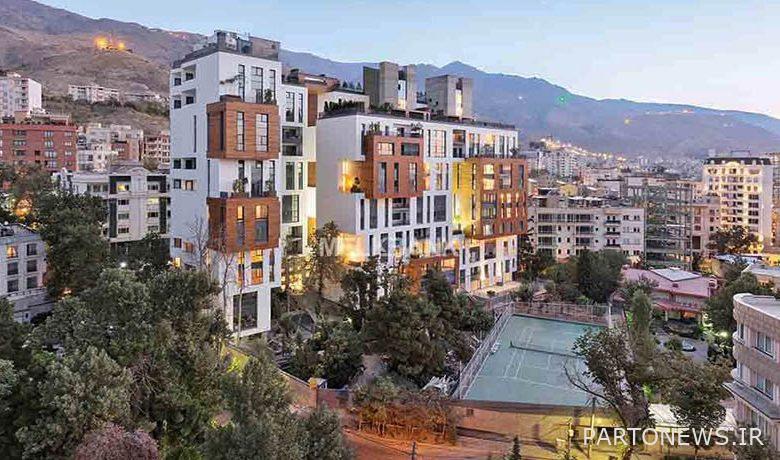 According to Tejarat News, Taxation From the residential units and gardens of villas whose value is more than 10 billion Tomans, including the area and estates, became a member of the tax base family of the Tax Affairs Organization last year, and in that year, over 12,500 luxury residential units were identified.
ایسنا Reported, the latest statistics announced late last year on the status of tax payments for luxury homes indicate that until then it was equivalent to 200 million tomans.
Of course, the process of paying this tax base was still followed by the Tax Affairs Organization. The organization refused to disclose the exact amount of payments to the beneficiaries and only said that less than 50% of luxury homeowners are in the process of accepting taxes.
At a time when the slow process of taxing luxury homes had raised the voices of many officials, the Minister of Economy also complained about the lack of an executive guarantee for taxation of luxury homes and asked the parliament for help in determining the executive guarantee for tax collection.
According to Khandouzi, he cannot be taxed unless the owner of the identified luxury home intends to buy or sell and is required to obtain a tax bill; That is, if a person does not intend to sell his house, there is a means to collect it.
According to the Director General of the Office of Design and Analysis of Tax Processes, in order to collect taxes from luxury homes and claim government rights, those who do not pay the tax, according to the provisions of Article 218 of the Law on Direct Taxes of their property to collect The tax will be withheld in accordance with the relevant legal regulations.
While it is not clear how much the confiscation of the property of luxury homeowners in persuading them to pay Taxation It will be effective, the review of the revenue performance of the tax administration in the first two months of this year also confirms a slow trend in taxation of luxury homes.
According to these statistics, the Tax Affairs Organization has received taxes of only 27 million and 400 thousand tomans from expensive houses during this period.
Annual tax rate for luxury homes
1- In relation to the surplus of 10 billion to 15 billion Tomans; One in a thousand
2- In relation to the surplus of 15 billion to 25 billion Tomans; Two in a thousand
3- In relation to the surplus of 25 billion to 40 billion Tomans; Three in a thousand
4- In relation to the surplus of 40 billion to 60 billion Tomans; Four in a thousand
5- In relation to the surplus of 60 billion Tomans and above, five per thousand