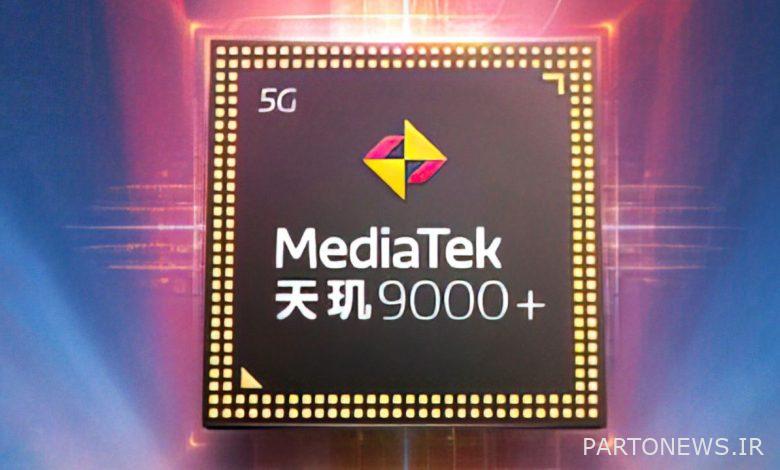 With the new generation of its flagship chips, MediaTek has become one of the main players in the world of Android phones, and several high-end products have been launched with this chip so far. Recently, the company's latest flagship chip called MediaTek Dimension City 9000 Plus Introduced and now its benchmark scores show that it is more powerful than the 1st generation Snapdragon 8 Plus.
MediaTek's latest flagship chip was introduced yesterday. This chip, which is an overclocked version of MediaTek Dimension 9000, is the best chip for Android phones. MediaTek Dimension City 9000 Plus, on the other hand, is a tough competitor to Apple's A15 chip.
According to available reports, Chip Dimension City 9000 Plus Revealed in GeekBench benchmark. According to the shared documents, MediaTek's new flagship scored 1322 points in the single-core test. In the single-core section, we also see a record of 4331 points.
Dimension City 9000 Plus vs. Snapdragon 8 Plus 1st Generation
Qualcomm had previously introduced a more advanced model than its flagship, the Snapdragon 8 Plus Generation 1, which scored around 1,300 and 4,100 in the single-core and multi-core sections, respectively. Both chips are made with TSMC 4-nanometer lithography and feature a large Cortex-X2 core with a maximum operating frequency of 3.2 GHz. However, MediaTek seems to have outperformed its rival.
Therefore, the two competitors mentioned in the single-core section are not much different, but in the multi-core section, MediaTek's representative performs better. In addition, the Dimension 9000 Plus is in a better position in terms of efficiency and energy consumption. As a result, it can be said that MediaTek's new flagship is a stubborn giant and the new king of Android chips, and of course, its real performance in devices must be evaluated.